Iran's Rafsanjani: Civil Wars in Muslim Nations Bolster Terrorist Groups
TEHRAN (Tasnim) – Chairman of Iran's Expediency Council warned about the plots hatched by the enemies of Islam to drive a wedge between Muslims, saying that civil wars in Muslim countries would embolden terrorist groups like the Islamic State in Iraq and the Levant (ISIL).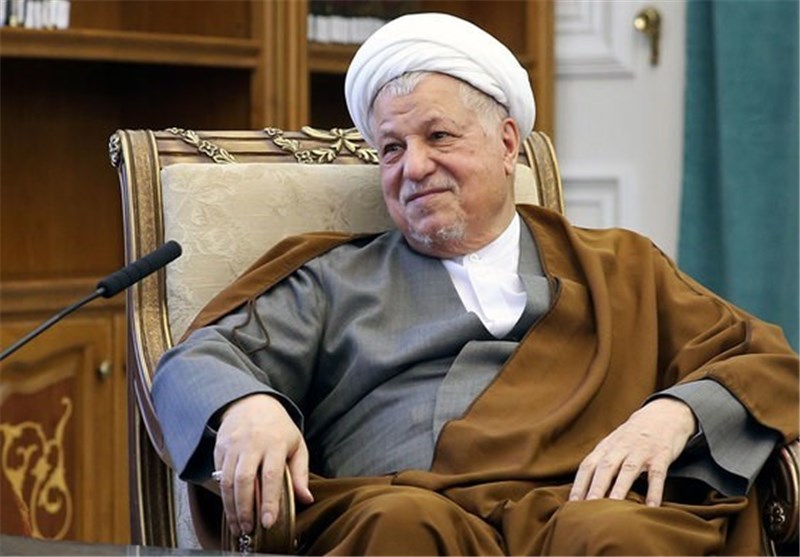 In a meeting with Head of the Islamic Supreme Council of Iraq (ISCI) Ammar Hakim in Tehran on Monday, Ayatollah Akbar Hashemi Rafsanjani stressed the importance of unity in the Muslim world, particularly in Iraq to avert civil wars.
"Shiite and Sunni leaders should be vigilant that Islam's enemies not drag Muslims into civil wars which would play into the hands of terrorist groups like ISIL, Boko Haram, Al-Nusra Front, Wahhabis and Salafis," he said.
Elsewhere in his remarks, Rafsanjani pointed to Iran-Iraq relations, and stressed the need to boost mutual cooperation between the two neighboring countries.
Iran and Iraq with their rich natural resources as well as geographical location have great capacities for cooperation with the whole world, he noted.
The Iraqi official, for his part, expounded on the latest political and security developments in Iraq and said enemies are outraged at the unity between Shiite and Sunni Muslims and resort to "savage terrorist acts" against the people of Iraq.
Hakim described the emergence of terrorist groups like the ISIL as part of the latest attempts by the enemies.
Iraq has been facing the growing threat of terrorism, mainly posed by the ISIL terrorist group.
The ISIL militants made swift advances in much of northern and western Iraq over the summer, after capturing large swaths of northern Syria.
However, a combination of concentrated attacks by the Iraqi military and the volunteer forces, who rushed to take arms after top Iraqi cleric Ayatollah Ali al-Sistani issued a fatwa calling for fight against the militants, have blunted the edge of the ISIL offensive.