Muslim World Rifts Politically-Tainted: Hezbollah Official
TEHRAN (Tasnim) - Deputy Secretary General of the Lebanese Hezbollah Movement Sheikh Naim Qassem said divisions in the Islamic world are not per se religious, but have their roots in the political intentions of politicians in certain regional countries.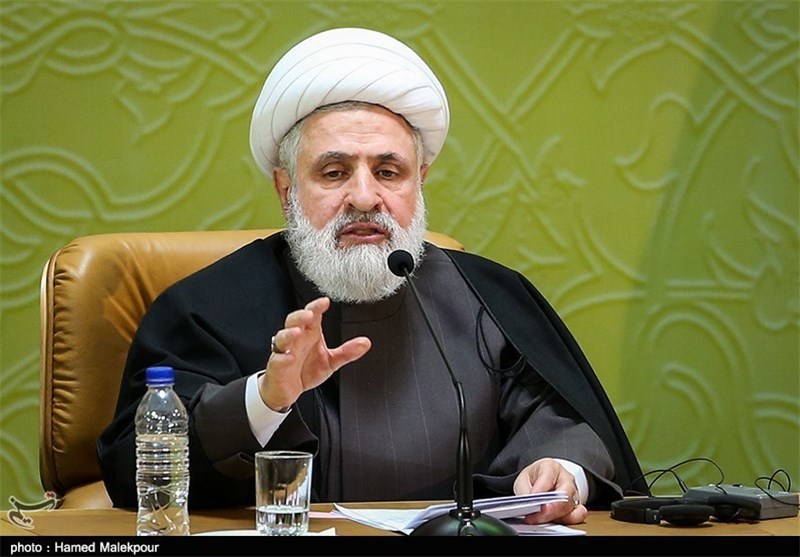 "There are certain individuals that… do not stay calm if solidarity and unity prevails in our (Islamic) community. Their life is associated with creating discord," Sheikh Qassem said, addressing the 28th International Islamic Unity Conference, held in Tehran on Wednesday.
He said certain leaders, rulers and clerics in the region resort to sowing sedition among Muslims due to their inability to persuade people with reasoning.
Referring to the developments in his country, Sheikh Qassem said Lebanon has never been entangled with religious problems, highlighting the efforts Hezbollah has made to strengthen unity in the Arab country.
He also decried the emergence of Takfiri thoughts in the Muslim nations, warning that Takfiris "seek to wipe the Islamic signs from the regional countries."
This is a wrong notion that Takfiris have an incorrect perception of Islam, Sheikh Qassem stressed, explaining that those groups "have nothing to do with Islam, Sunnis, Shiites and Prophet Muhammad (PBUH)."
Titled "Unified Islamic Ummah: Challenges and Strategies", the three-day international conference has brought together some 1,200 Islamic scholars and intellectuals from around the globe.
Attendees at the event include educated Muslim figures, ministers of Islamic countries, clerics, scholars and representatives of scientific and cultural circles from Iran and across the world.