Extremism Aimed at Dividing Islamic Countries: Jordanian Minister
TEHRAN (Tasnim) – Jordan's Minister of Awqaf and Islamic Affairs blamed enemies of Islam for the growth of extremism in the region, and said they are seeking to undermine Islamic states.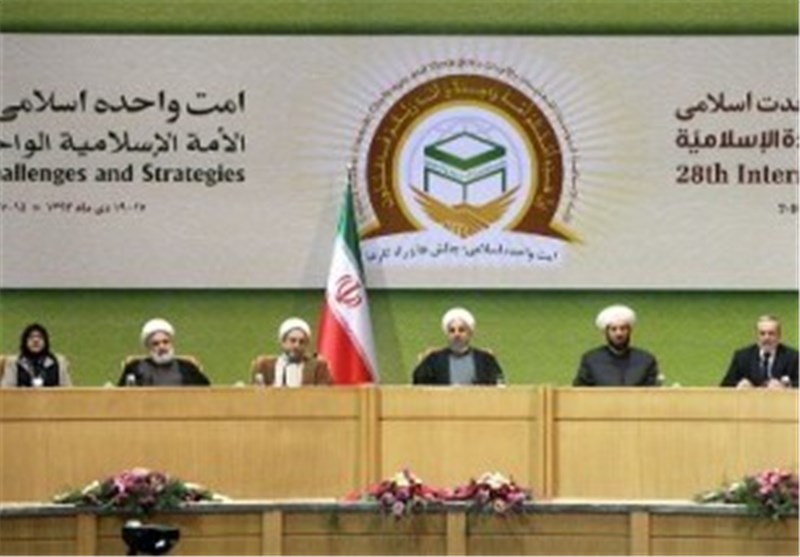 "We believe this dangerous phenomenon (extremism) is fueled by the enemies of Islam," Hayel Daoud said, addressing the opening session of the 28th International Islamic Unity Conference in Tehran on Wednesday.
Referring to the exacerbation of extremism in the region, Daoud strongly condemned all extremist moves as "wrong", and said any offender from any religion or school of thought is a wrongdoer.
The Jordanian official further noted that confronting extremist and radical ideas is a must and is now necessary to everyone.
Titled "Unified Islamic Ummah: Challenges and Strategies", the international conference has brought together some 1,200 Islamic scholars and intellectuals from around the globe.
Attendees at the three-day event include educated Muslim figures, ministers of Islamic countries, clerics, scholars and representatives of scientific and cultural circles from Iran and across the world.
The main purpose of the event is to discuss ways to promote unity and solidarity in the Islamic world and bring closer views of Muslim clerics and scholars' on diverse religious issues.
The gathering will also focus on problems that have beset the Islamic world, particularly the threat posed by the Takfiri thoughts and sectarianism.
Participants are also planned to discuss the issue of Palestine, propose solutions to settle its problems and adopt a common stance on the issue.