Charlie Hebdo Suspects Killed, Market Shooter Dead
TEHRAN (Tasnim) - Four people and one hostage-taker have been killed at a supermarket in Paris as security forces undertook a rescue operation, according to reports. A worker in Dammartin-en-Goele has been freed, and the two suspects in the Charlie Hebdo massacre killed.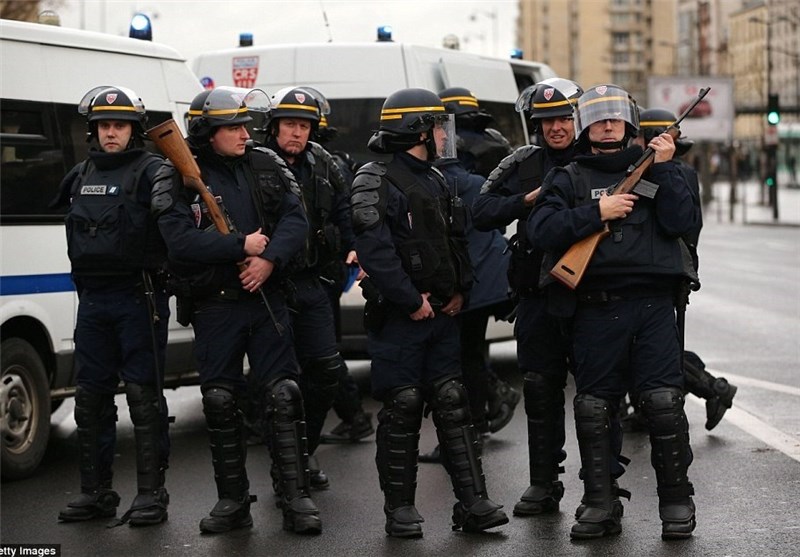 Several loud blasts were heard and smoke has been rising over the printworks in the industrial zone north east of Paris.
Security forces had the building surrounded for most of Friday before the explosions happened.
The National Gendarmerie Intervention Group (GIGN), a special operations unit of the French Armed Forces, launched the assault, reported Le Figaro.
The Hebdo suspects emerged firing on security forces, reported an AFP source. One policeman was reportedly injured in the operation. However, he is not in a critical condition.
While the printing works employee in the same building was initially believed to be a hostage, it has been reported by French media that the two Charlie Hebdo massacre suspects holed up in the printworks, Cherif and Said Kouachi, had not been aware that the worker was in the building with them.
Lilian, a 27-year-old graphic designer, hid in a box for the duration of the situation and sent his father a text saying: "I hid on the first floor. I think they killed everyone. Tell the police to intervene..." reported Le Figaro.
He gave valuable information to the security services, reported France-based television channel BFMTV. Forces reportedly decided to launch the assault when the gunmen started praying.
Meanwhile, the hostages who were held at the grocery store in Porte de Vincennes in Paris are being released. One hostage taker is reportedly dead, after special forces entered the building and killed him, according to Le Monde.
Subsequent unconfirmed reports suggested that as many of four of the hostages in the kosher supermarket had been killed.
A police union source told Reuters that at least four were feared dead, and that he believed up to 20 hostages in total had been held in the building.
However, France's Interior Minister has confirmed that "several" hostages have been killed, without expanding on the precise figure.
While figures remain unclear, a security source also told AFP that as many as four had been critically wounded.
One suspect from the kosher supermarket hostage taking scenario is still at large. She is thought to be 26-year-old Hayat Boumeddiene. Thirty-two-year-old Amedy Coulibaly was killed in the operation. "These people may be armed and dangerous," said a police statement released earlier on Friday.