Venezuelan President in Iran for Talks
January, 10, 2015 - 11:29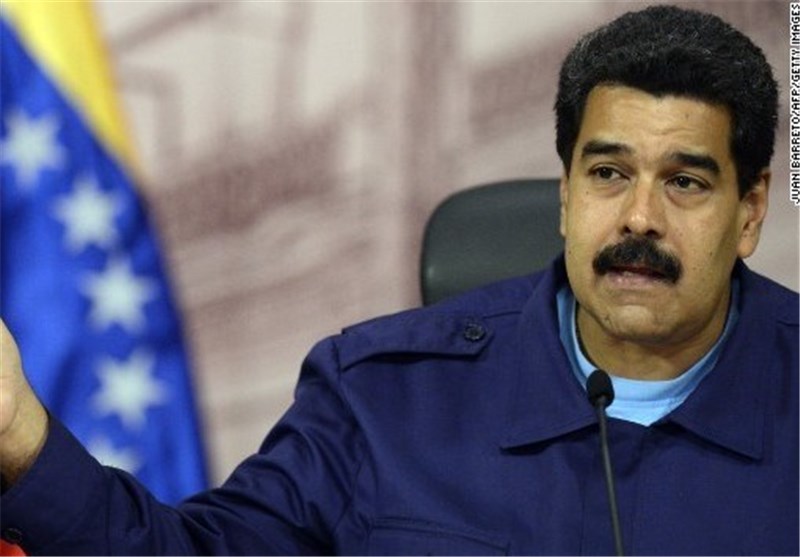 TEHRAN (Tasnim) – Venezuela's President Nicolas Maduro has started an official visit to Tehran to hold talks with Iranian officials on a range of bilateral and international issues.
Iranian President Hassan Rouhani welcomed his Venezuelan counterpart with an official welcome ceremony in Tehran on Saturday morning.
The two presidents are scheduled to hold a meeting, to be attended by the members of Iran-Venezuela joint commission, in order to explore avenues for the expansion of bilateral relations.
Iran and Venezuela enjoy high level of diplomatic ties and are strategic allies, as both countries strongly oppose to the "US imperialism".
Trade between Venezuela and Iran have grown steadily during the recent years and the two countries have launched joint ventures in a number of sectors, including energy, agriculture, housing and infrastructure.