Violence Condemnable Wherever Committed: President Rouhani
TEHRAN (Tasnim) – Iran's President Hassan Rouhani stressed that violence and terrorism are to be denounced no matter where they take place.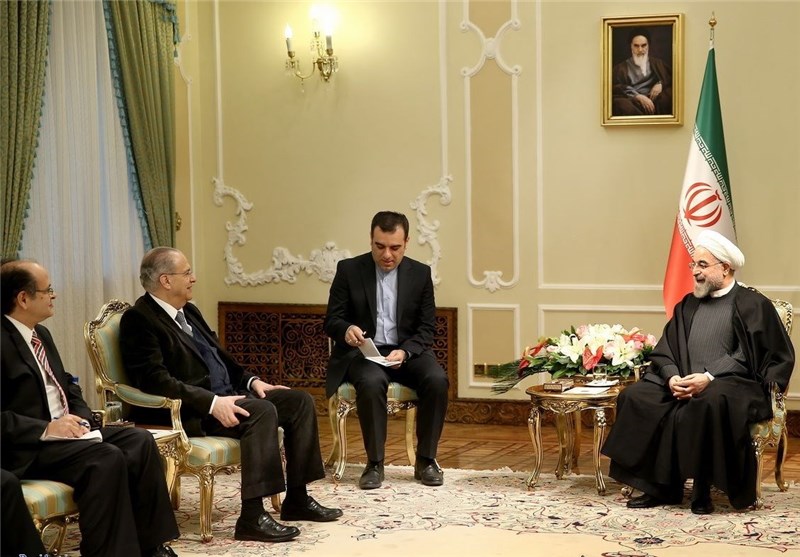 "We believe that violence and barbarism in any country and against any nation, race and religion are condemned," Rouhani said in a Sunday meeting with Cypriot Foreign Minister Ioannis Kasoulides.
He added that just as the killing of people in Iraq, Pakistan, Afghanistan, Lebanon and Syria is condemnable, so is when an act of terrorism takes place in Paris, London, Berlin or Washington.
The Iranian chief executive also referred to the developments in the region, and said the current situation in the Middle East and the Mediterranean region necessitate enhanced cooperation in fighting extremism, terrorism and violence.
Elsewhere in his remarks, Rouhani hailed the development of relations between Iran and EU countries, including Cyprus.
"Currently, Tehran's ties with the EU are improving day after day and Cyprus, as a member of the union, can play an effective role in further strengthening of Iran-EU relations," the president stated.
He also noted that Iran and Cyprus have many potentials for expanding bilateral ties in political, economic and cultural areas.
The foreign minister of Cyprus, for his part, called for boosting the level of Tehran-Nicosia ties, especially in economic areas.
Kasoulides said Cyprus intends to use all available potentials to strengthen relations with Iran, noting that a Cypriot trade and commercial delegation is scheduled to visit Tehran in the coming months for that purpose.
The Cypriot top diplomat also highlighted Iran's role in establishing peace and security in the region.