Iran's Rafsanjani Lauds Iraq's Advances against ISIL Militants
TEHRAN (Tasnim) – Chairman of Iran's Expediency Council said the recent advances made by Iraqi troops and volunteer forces in their fight against the ISIL terrorists mark a significant milestone in the history of the war-stricken country.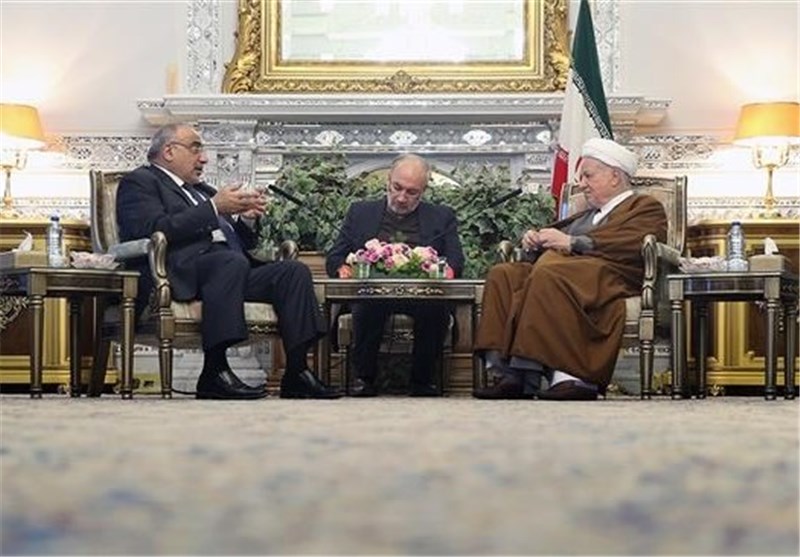 In his meeting with visiting Iraqi Oil Minister Adil Abdul-Mahdi al-Muntafiki in Tehran on Monday, Ayatollah Akbar Hashemi Rafsanjani praised the unity among all religious and ethnic groups in Iraq, including Shiites, Sunnis, and Kurds, saying that "no power can bring such people to their knees."
He said that Takfiri (extremist) groups cannot continue terrorist activities in a country which has an inclusive government supported by the people and religious leaders.
Ayatollah Rafsanjani also asked the Iraqi nation to increase their support for the government so that it can stop the violence by the ISIL militants.
The Iraqi oil minister, for his part, commented on the atrocities committed by the ISIL in the areas under its control and highlighted the achievements by the Iraqi army and volunteer forces in the fight against the terrorists.
He also highlighted commonalities between the Iranian and Iraqi nations, and voiced Baghdad's readiness to further boost cooperation with Tehran in diverse areas.