IUMS Urges Massive Rallies against Desecration of Islam's Prophet (PBUH)
TEHRAN (Tasnim) – The International Union of Muslim Scholars (IUMS) called for mass rallies in protest against the French satirical magazine Charlie Hebdo's anti-Islamic and blasphemous move.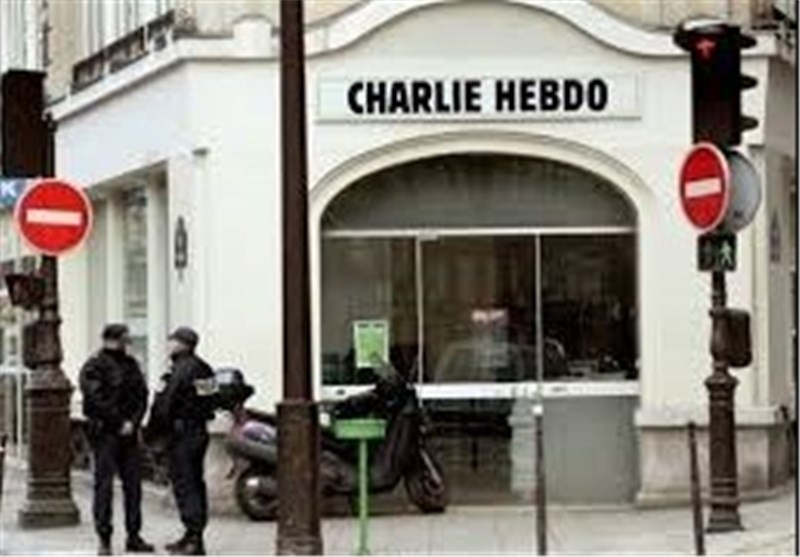 The IUMS, in a statement, called on Muslims to hold peaceful and legal demonstrations all over the world to condemn the desecration of Prophet Muhammad (PBUH) by the French weekly.
The union warned that mocking Islam, the Holy Quran and the Prophet (PBUH) could incite violence and conflict and described it as unwise to let the flames of strife rage in the name of 'freedom of speech'.
Charlie Hebdo has on numerous occasions published cartoons insulting Islam and Muslims, tagging them as 'freedom of speech'.
On Wednesday, the satirical weekly's special edition featured a new cartoon that depicts Prophet Muhammad (PBUH) holding a "Je suis Charlie" sign.
The slogan in French "Je suis Charlie" ("I am Charlie") was widely used following the January 7 attack on the magazine.
World Muslims have vehemently condemned the attack but at the same time stress that there is no justification for insulting the sanctities of Islam's 1.5 billion followers under the pretext of freedom of expression.