Hundreds of Izadis Released by ISIL
January, 18, 2015 - 10:22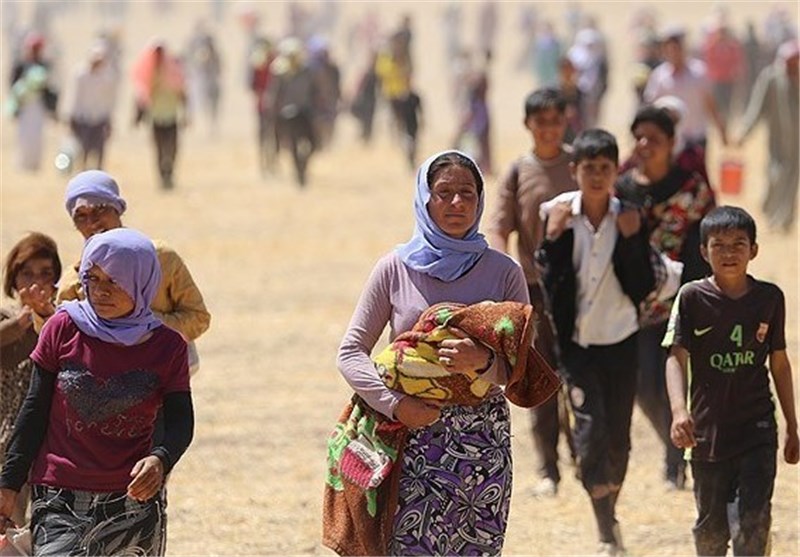 TEHRAN (Tasnim) - The Islamic State in Iraq and the Levant (ISIL) group released more than 200 mostly elderly members of northern Iraq's Izadi minority who had been held for months, officials and human rights activists said.
The Izadis were freed on the frontline southwest of the city of Kirkuk on Saturday and met by Kurdish Peshmerga forces who brought them to a health center in Altun Kopri, on the road to the Kurdish regional capital of Erbil.
"These men and women had been held in Mosul," Khodr Domli, a leading Izadi rights activist told the AFP news agency at the center.
"Some are wounded, some have disabilities and many are suffering from mental and psychological problems," he said.
According to officials from Kirkuk and Erbil, the group was moved from Mosul via Hawija and freed at the Khaled entrance to Kirkuk.
Reuters news agency reported that 350 Izadis were freed, including several infants with serious illnesses.
Dozens of Kurdish doctors and nurses provided emergency care at the Altun Kopri health center, where Izadis who had heard the news started to mass at the gates, hoping to be reunited with missing relatives.
"We have dispatched laboratory teams to check their blood, to control for things such as polio and possible contagious diseases," said Saman Barzanji, director general of the Erbil health department.
"Another team is here to handle the people's immediate health needs. We have also deployed ambulance teams to dispatch emergency cases to hospital," he said.
One of those freed recalled how they had been moved from one place to another in northern Iraq since being captured in early August.
"It was so hard, not only because of the lack of food but also because I spent so much time worrying," he said.
ISIL carried out a June offensive that began in Mosul and overran much of Iraq's Sunni Arab heartland north and west of Baghdad, sweeping security forces aside.
Thousands of Izadis were among those killed.
Those who could flee escaped to the autonomous Kurdistan region, where many are living in camps along with other religious and ethnic minorities, as well as Sunni Muslims displaced by ISIL.
Officials told AFP the mass release, the largest of its kind, took them by surprise and said there had been no coordination with ISIL.