US Aircraft Carriers Vulnerable to IRGC Speed Boats: Commander
January, 18, 2015 - 13:38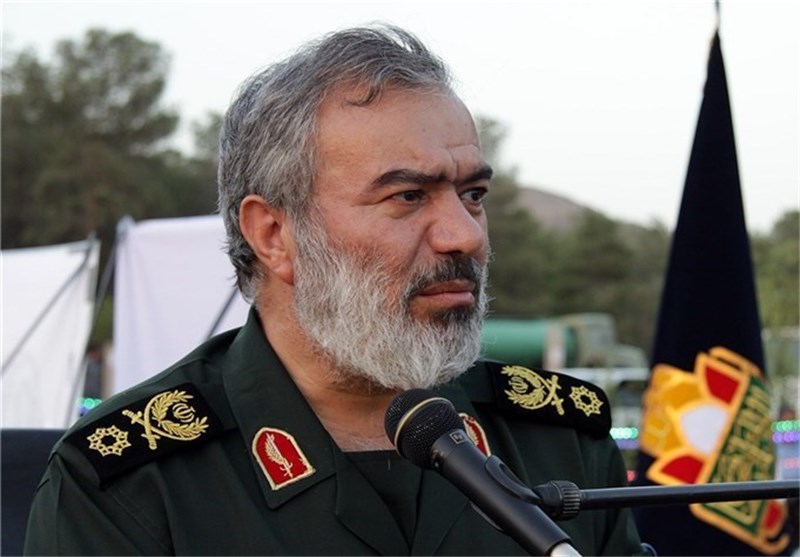 TEHRAN (Tasnim) – The speed boats in possession of the Islamic Revolution Guards Corps can easily hit and sink the US aircraft carriers, each of which the American officials have admitted to have cost Washington some $13 billion, a senior Iranian commander explained.
The US officials have confessed that they need to shift their strategy in the Persian Gulf vis-à-vis the naval strategy the IRGC has adopted in the area, IRGC Navy Commander Rear Admiral Ali Fadavi said on Sunday.
He made the comments in a meeting with a high-ranking delegation from Oman's National Defense College (NDC), led by the training center's commander, Major General Salim Musallam Qatan.
Rear Admiral Fadavi further highlighted the significance of the Persian Gulf region and the "strategic" Strait of Hormuz, noting that the IRGC Navy was the first to initiate the theory of speed boats in the Persian Gulf to counter the US vessels.
The visiting Omani commander, for his part, said he was delighted to get informed about the IRGC's achievements and development.
Iran is now the main power providing security in the Persian Gulf and the Strait of Hormuz, ensuring the safe passage of energy supplies through the strategic region.
The Strait of Hormuz, a narrow waterway between Iran and Oman, connects the Persian Gulf with the Sea of Oman.
It is the only sea passage from the Persian Gulf to the high seas and is one of the world's most strategically-important choke points.