Iran Asks Yemeni Groups to Respect Peace Deal
January, 21, 2015 - 18:58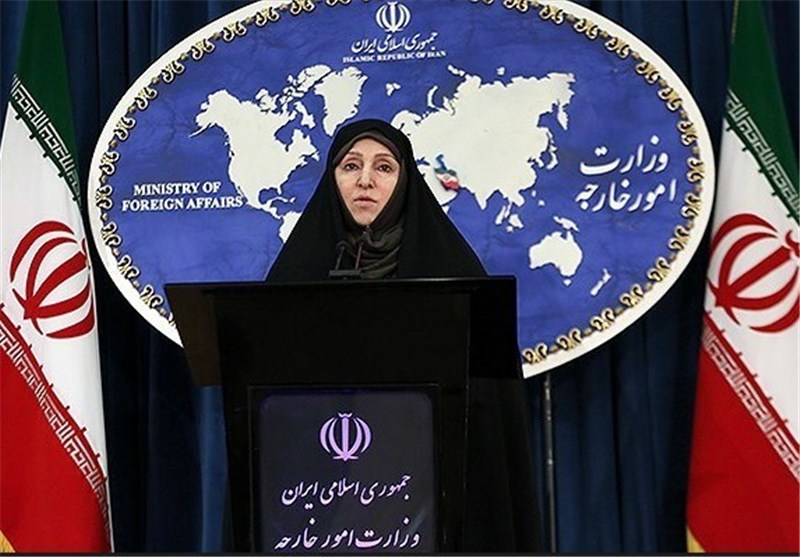 TEHRAN (Tasnim) – Iranian Foreign Ministry Spokeswoman Marziyeh Afkham on Wednesday called on all Yemeni groups to avoid tension and stay committed to peace deal.
Referring to the recent developments in Yemen's capital city of Sana'a, Afkham called on all Yemeni parties to practice "self-restraint" and "avoid violence".
The Iranian spokeswoman said that the full implementation of "Peace and National Partnership Agreement" could restore peace and stability to the Arab country.
She reiterated that Iran asks all signatories (of the agreement) to stay committed to their undertakings.
Afkham also expressed the hope that the participation of all Yemeni groups, parties, and political-social movements in the country's political trend would lead to the restoration of stability and peace to the Muslim country.
Earlier on Monday, heavy clashes erupted between Yemen's presidential guard and Houthi fighters around the presidential palace in the capital, Sana'a.
Later, the leader of Yemen's Shiite Ansarullah revolutionaries has harshly criticized the Yemeni government for failing to implement the terms of a UN-brokered peace agreement.
Later, in a televised address on Tuesday, Abdul-Malik al-Houthi said the administration of President Abd Rabbuh Mansur Hadi should be held accountable for the escalation of violence in the Arab country.
"The president and several Yemeni forces are protecting corruption in the country instead of fighting it," Houthi added.
The Ansarullah leader called on Hadi to "speed up" the implementation of the peace agreement or face the dire consequences of his decisions.