World Pays Tribute to Late Saudi King Abdullah
TEHRAN (Tasnim) – World leaders flocked to the Saudi capital Riyadh on Friday to take part in the funeral of late King Abdullah bin Abdulaziz, who passed away in the early hours of the morning.
January, 23, 2015 - 18:36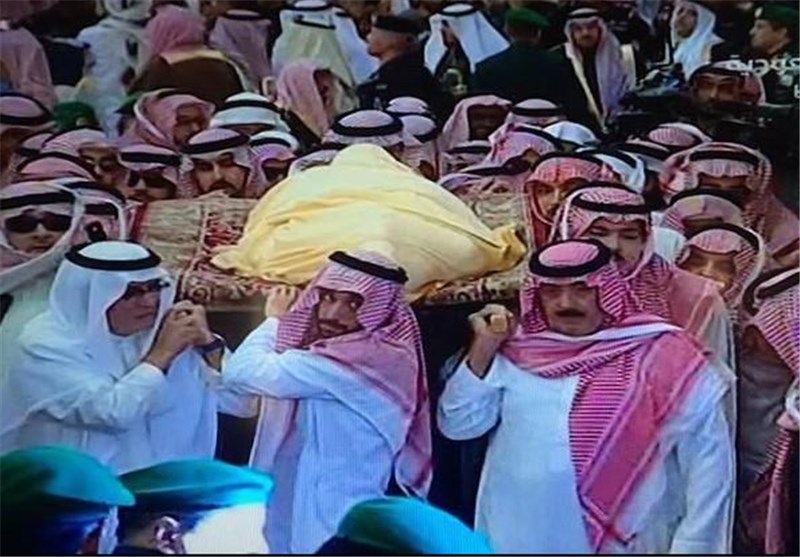 Arab leaders arriving in Riyadh included Kuwaiti Emir Sheikh Sabah Al-Ahmad Al-Jaber Al-Sabah, Qatari Emir Sheikh Hamad bin Khalifa Al Thani, and Oman's Deputy Prime Minister Fahd bin Mahmoud al Said.
Turkish President Recep Tayyip Erdogan and Russian Prime Minister Dimitri Medvedev also landed in the capital to take part.
Jordan's King Abdullah II and other Middle Eastern dignitaries left the Davos World Economic Forum, flying home early on news of the death of Saudi King Abdullah, Al Arabiya News Channel reported.
Earlier, world leaders paid tribute to Saudi King Abdullah, with President Barack Obama hailing him as a bold leader and French President François Hollande describing him as "a statesman whose work has profoundly marked the history of his country."
US Secretary of State John Kerry said in King Abdullah's death, the United States lost "a man of wisdom and vision."
Both Egyptian President Abdelfattah al-Sisi and Jordan's King Abdullah cut their visits to the World Economic Forum in Davos to attend the funeral of the late Saudi King.
Jordan's information minister said the Hashemite Kingdom has declared 40 days of mourning and Palestinian President Abbas announced three days of mourning.