Iranian MPs Condemn Charlie Hebdo's Sacrilegious Cartoons
TEHRAN (Tasnim) – The majority of Iranian lawmakers strongly condemned recent sacrilegious cartoons published by the French weekly, Charlie Hebdo, depicting Prophet Muhammad (PBUH).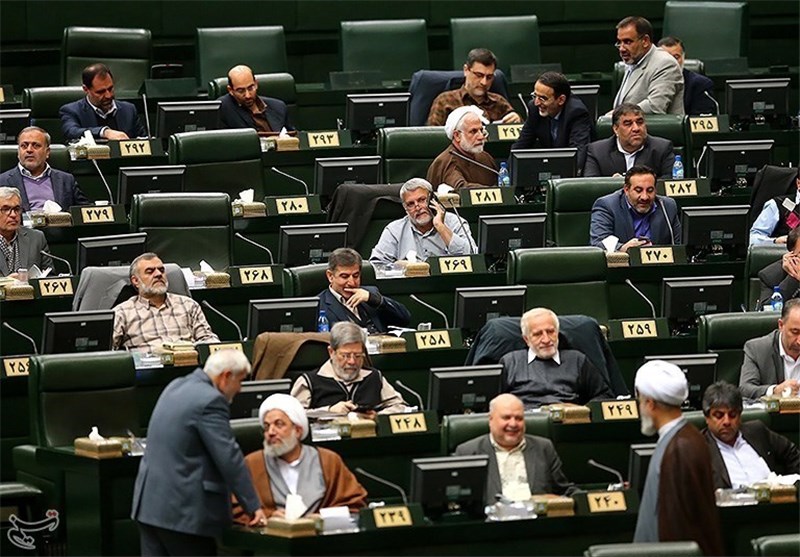 "What happened in France over the past weeks was an insult to the Prophet (PBUH) and scandalous show of war on Islam aimed at (promoting) Islamophobia," the Iranian parliamentarians said in a statement on Sunday.
The terrorist attack on Charlie Hebdo's office in Paris, in which 17 people were killed, has been carried out by terrorist groups that have emerged in the region with the support of the US, the Europe and their mercenary states, the statement added.
Meanwhile, Muslim communities all over the world have also staged rallies to protest at the desecration of Prophet Muhammad (PBUH) by the French magazine.
The French weekly has repeatedly provoked Muslim anger by publishing offensive cartoons featuring Prophet Muhammad.
On Friday, Iranian people from different social strata poured into the streets after Friday prayers in nationwide mass rallies to reaffirm their commitment to the Islamic tenets and show love for Prophet Muhammad (PBUH).
Demonstrators also condemned a sacrilegious cartoon published by Charlie Hebdo.
On January 20, Iran's President Hassan Rouhani warned that insulting sanctities of other people in the name of freedom provokes extremism.
"Iran condemns resorting to terror, violence and extremism under the pretext of defending the religion as it also condemns any insult, blasphemy and provocation of the sentiment of followers of religions in the name of defending freedom," Rouhani had announced.