Tehran Says Israel Has Crossed Iran's Redlines
January, 28, 2015 - 11:08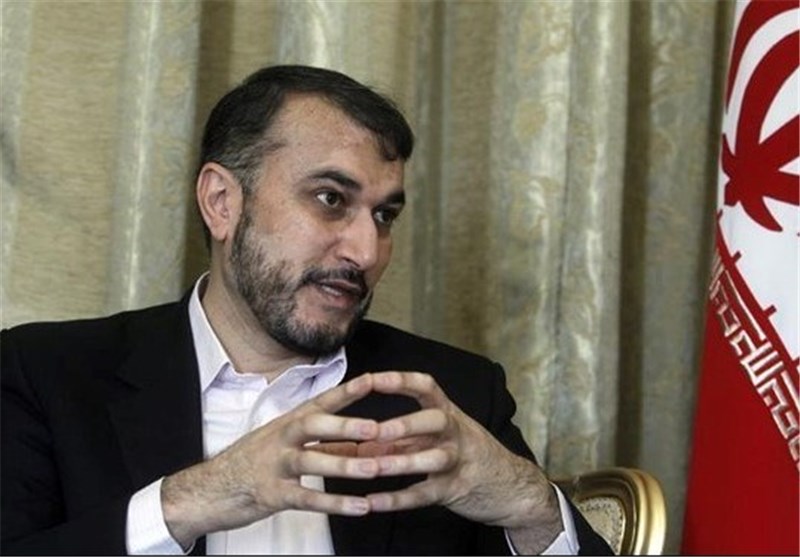 TEHRAN (Tasnim) – Iranian deputy foreign minister said Tehran has warned, in a message to Washington, that the Israeli regime has crossed Iran's redlines by attacking Hezbollah fighters and an Iranian commander in Syria.
Speaking on the sidelines of a ceremony held in Tehran on Tuesday in commemoration of IRGC commander Brigadier General Mohammad Ali Allahdadi, Hossein Amir Abdollahian said that following the attack, the Islamic Republic sent a message to the US "through diplomatic channels".
He added Iran told the US officials that the Zionist regime of Israel should await consequences of its deadly airstrike on the Syrian soil.
"In this message, we told the Americans that by taking this move, Israel has crossed Iran's redlines," said the senior Iranian diplomat.
On January 18, a Zionist military helicopter gunship fired two missiles into Amal Farms in Syria's strategic Quneitra region.
Six Hezbollah fighters, including Jihad Mughniyeh, the son of Hezbollah's martyred top military commander, Imad Mughniyeh, as well as Brigadier General Mohammad Ali Allahdadi were killed in the strike.
Allahdadi had traveled to Syria to provide consultation and help the Syrian government and nation counter the Takfiri terrorists in the country.
Following the attack, IRGC Commander Major General Mohammad Ali Jafari stressed that the offensive marked the beginning of "imminent collapse" of the Zionist regime of Israel.