Palestinians Demonstrate in Gaza against UN Cuts of Aid
TEHRAN (Tasnim) - Hundreds of Palestinians demonstrated on Wednesday in Gaza city against the earlier decision of the United Nations Relief and Work Agency (UNRWA) to stop aiding victims of the last Israel offensive on Gaza.
January, 28, 2015 - 16:40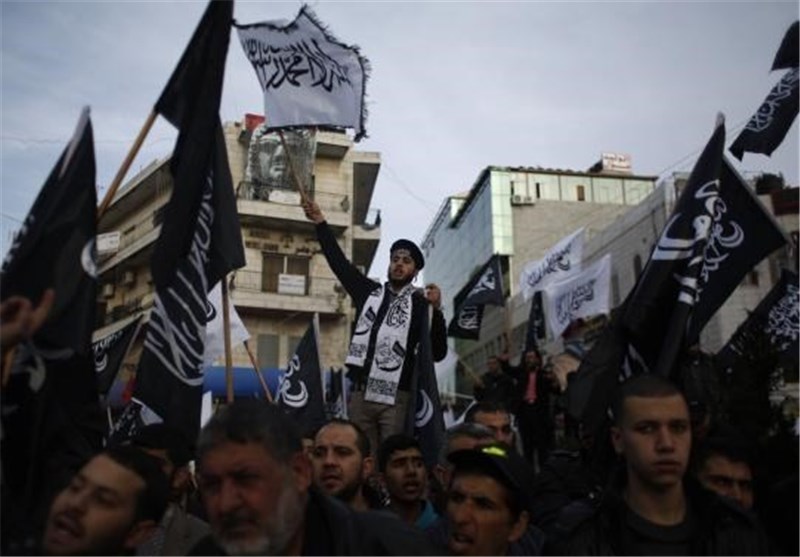 The demonstrators gathered in front of the UN Special Coordinator Office (UNSCO) in western Gaza city; dozens threw stones at the building, which caused severe damage, and then broke into the yard of the UNSCO, Xinhua reported.
On Tuesday, the UNRWA announced that it will stop providing financial aid to the owners of the partially and completely destroyed houses in the Gaza Strip after it ran out of the donations it had earlier received.
During the 50-day large-scale Israeli military air and ground offensive on the Gaza Strip which ended on Aug. 26, the Israeli army completely destroyed and partially damaged tens of thousands of houses.
According to official figures, some 90,000 families in the Gaza Strip remained homeless and received partial payment either to temporarily rent alternative homes or renovate the damaged houses.
Saleh Shalha, 30, owner of a house which was destroyed during the Israeli offensive in the Gaza Strip, told reporters that the demonstration is a response to the UN decision.
"The UN neglected and ignored us when it decided to stop paying us the aid to renovate or rebuild our destroyed houses. We call on the international community to bear its responsibility toward our tragedy," said Shalha.
The protest was organized by the pro-Hamas movement popular committee to defend the Palestinian refugees and the local committee to defy the Israeli siege.
Adham Abu Selmeya, a Hamas official and head of the refugees' committee, slammed Palestinian President Mahmoud Abbas and the unity government "for not condemning the UN decision of cutting off aid to the people in Gaza."
"This means that Abbas, the unity government, the UN and Israel are all sharing the imposed siege imposed on the Gaza Strip and the delay in the reconstruction of what the Israeli occupation destroyed," said Abu Selmeya.