'Thundersnow' Storms As Icy Blast Hits UK
TEHRAN (Tasnim) – Parts of England are being battered by "thundersnow" storms as the winter weather continues to bite across Britain.
January, 29, 2015 - 16:39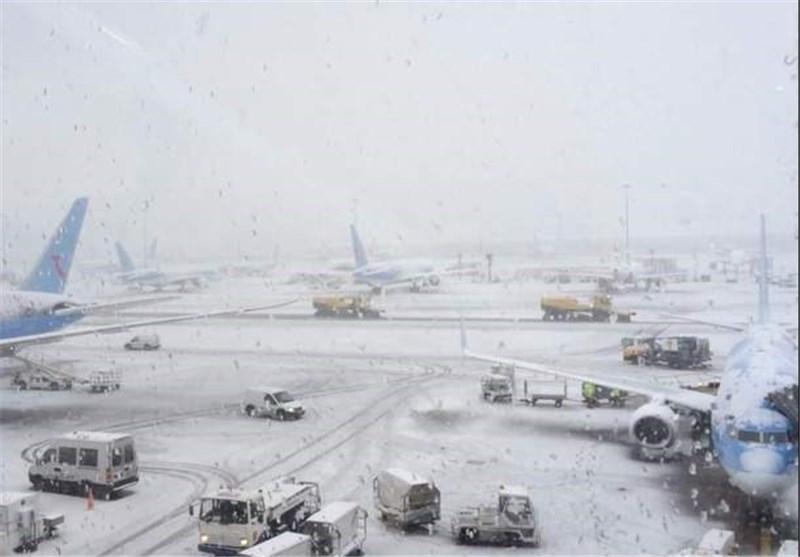 Met Office forecaster Simon Partridge said, "We have got snow falling in a number of areas in the North and West, including thunderstorms.
"There is thundersnow to the north of Manchester - these are normal thunderstorms but with snow rather than rain."
More than 200 schools in Northern Ireland, Scotland and northern England are closed today and mobile phone operator EE advised customers of coverage problems in Ayrshire, West Yorkshire and Tyne and Wear due to the weather.
Main roads in Durham, Yorkshire and north Wales are among those closed because of the weather and more than a dozen rail services between Manchester and York have been cancelled, as northern England is hit by the storms this morning.
Phil Verster, route managing director for Network Rail, advised train passengers to check before they travel.
Flights to and from Manchester Airport have been suspended. Passengers are advised to come to the airport as normal but to check with their airline.
A Manchester Airport spokesperson said, "We have currently suspended all departures and arrivals for a short period of time, whilst we are in the process of clearing both runways of snow so we can resume operations as quickly as possible."
Sky News forecaster Isobel Lang said today would see frequent snow showers in Scotland, Northern Ireland, northern parts of Ireland and in northern England.
"The strong winds will blow the snow around, making driving dangerous," She added.
"During this evening and tonight the showers will ease, it will turn slightly less cold, with the showers turning more to sleet or rain later. It may still be icy."
The Met Office has issued snow warnings for the weekend, predicting snow in the north of Scotland and Northern Ireland on Saturday, and spreading down both sides of the UK on Sunday, hitting western Wales, southwest England, East Anglia and the east coast of England.