Bibi's Anti-Iran Comments "Dull, Repetitious": Spokeswoman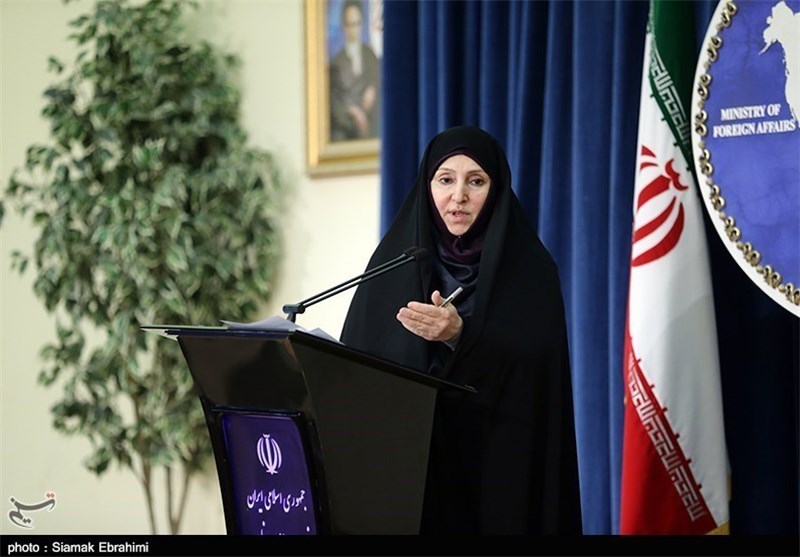 TEHRAN (Tasnim) – Iran's Foreign Ministry spokeswoman derided the Israeli prime minister's ant-Iran speech to the US Congress as another falsification of realities about Tehran's peaceful nuclear program, describing the "boring" comments as part of campaign for this month's election in Israel.
Benjamin Netanyahu's fabrication of lies about the peaceful purposes of Iran's nuclear program has become "quite repetitious and boring," Marziyeh Afkham said on Tuesday evening.
She was reacting to a speech to the US Congress by Netanyahu, who warned of a "very bad" nuclear agreement between Iran and world powers, accused Tehran of seeking a nuclear bomb, and proposed the idea of war on Iran as an alternative to a deal.
The Israeli PM's comments to create fear of Iran were a deceitful show and part of election campaign by hardliners in Tel Aviv, Afkham noted.
The speech indicate the weak position and isolation of the radical groups, even among pro-Israelis, the Iranian spokeswoman added.
She further noted that the policy of "Iranophobia" has failed with the continuation of nuclear negotiations between Iran and the Group 5+1 (Russia, China, the US, Britain, France and Germany) and Tehran's "serious resolve to end the fabricated crisis."
Iran and the Group 5+1 (also known as the P5+1 or E3+3) are in talks to hammer out a final agreement to end more than a decade of impasse over Tehran's civilian nuclear energy program.
The new round of talks has begun in Switzerland with the aim of narrowing down the remaining differences ahead of a deadline for a final agreement by June 30.