Iran's President Urges Concerted Pressure on Israel for Peace
TEHRAN (Tasnim) – Intensified Israeli atrocities have undermined the Middle East peace for years, Iranian President Hassan Rouhani said, calling on the regional states to coordinate efforts to force the Tel Aviv regime to stop committing crimes.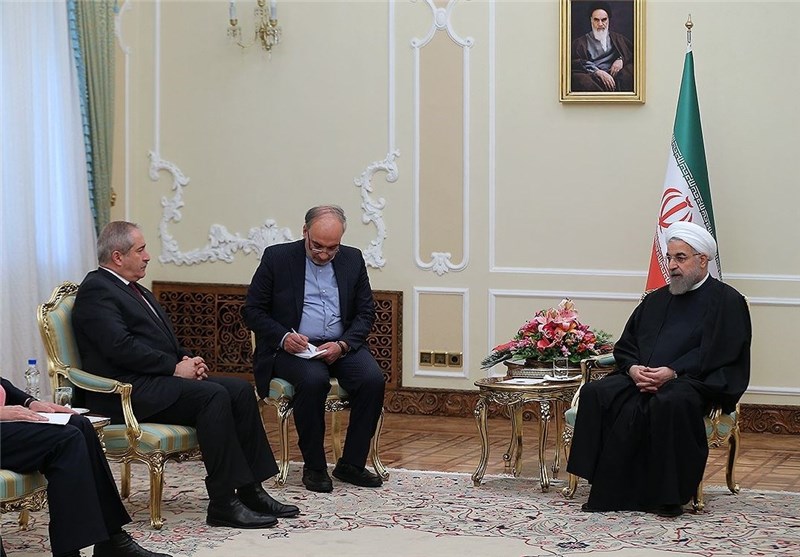 "Security and stability of the Middle East countries will reach an acceptable level when the international and regional pressures, in a coordinated manner, would force the Zionist regime to stop acts of aggression and crimes," Rouhani said in a meeting with Jordanian Foreign Minister Nasser Judeh, in Tehran on Saturday.
"The regional problems can be resolved only by the region's countries, and collective cooperation and convergence in this regard is the common demand of nations," the president added.
He also warned against the growing threat of terrorism, and noted, "The only way to stop terrorism is cooperation and partnership."
The Jordanian minister, for his part, hailed Iran as a "very important neighbor" for the Arab world, and voiced Amman's willingness to enhance ties with Tehran.
He also noted that Jordan supports Iran's position in the nuclear talks with six world powers.
Iran and the Group 5+1 (Russia, China, the US, Britain, France and Germany) are in talks to hammer out a final agreement to end more than a decade of impasse over Tehran's nuclear energy program.
The two sides held bilateral and multilateral negotiations in the Swiss city of Geneva earlier in February to narrow the remaining differences ahead of a deadline for a final agreement by July 1.