Military Helicopter Crashes in Florida: Report
TEHRAN (Tasnim) - Seven Marines and four soldiers were missing early Wednesday following an Army helicopter crash in Florida, officials said.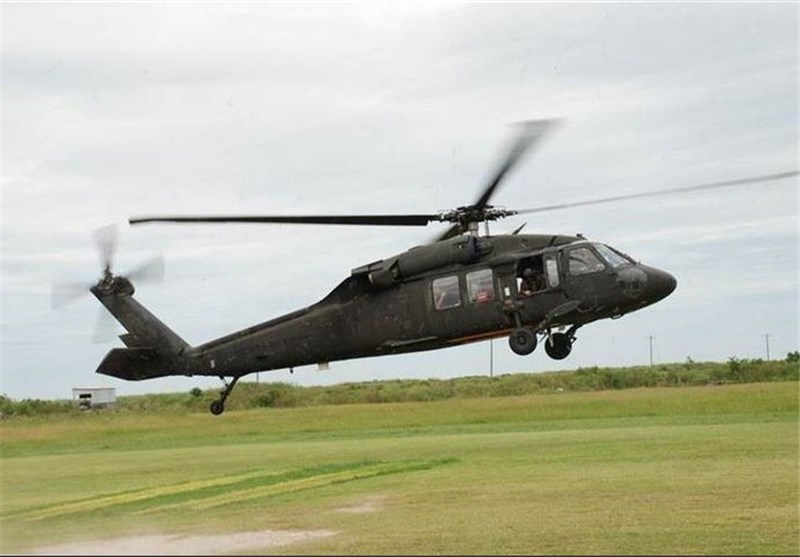 The servicemen were aboard one of two UH-60 Black Hawk helicopters participating in a routine training mission which went down off the coast.
"We have found some human remains," Eglin Air Force Base spokesman Andy Bourland told NBC News. He said he did not have further details on the identities or number.
Earlier, senior US military officials said they feared all 11 service members had died.
Some aircraft debris also has washed ashore, Bourland said. He told NBC News that a search and rescue operation was ongoing — though poor visibility and fog was hampering efforts. It was too soon to say what caused the crash, but there were "weather issues" overnight, Bourland added.
A Coast Guard vessel recovered debris including the downed chopper's tail rotor overnight, officials told NBC News.
The missing Marines were from a special operations regiment out of Camp LeJeune in North Carolina, Bourland said. The helicopters and air crew were assigned to the Army National Guard unit out of Hammond, Louisiana.
"Our thoughts and prayers are with the Marines, soldiers and family members of those involved in this mishap," Major Gen. Joseph Osterman, commander of US Marine Corps Forces, Special Operations Command, said in a statement. "We are working closely with all parties involved to locate our Marines and the Army aircrew as soon as possible."
Names of the aircrew and Marines on board the aircraft are being withheld pending notification of their families.
The downed helicopter departed from Destin, Florida, and crashed over the water. Bourland said that the second chopper on the training mission was not involved in the crash and all of its crew were accounted for. Eglin Air Force Base is located in Valparaiso, Florida — about 45 miles east of Pensacola.