West Trying to Undermine Muslim Unity: Iranian MP
TEHRAN (Tasnim) – An Iranian lawmaker lashed out at the West for trying to weaken Muslim unity by creating terrorist groups, and urged Muslim countries to stop such plots.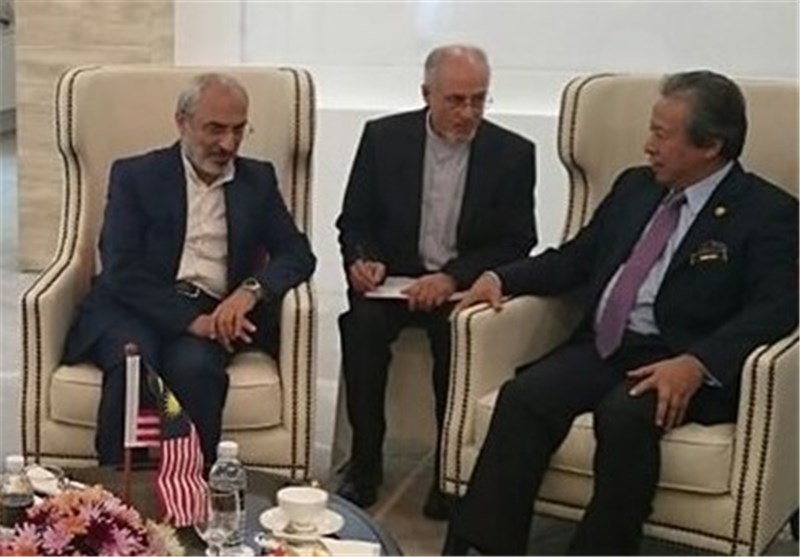 "Western countries are trying to undermine the unity of Muslim people by creating such terrorist groups as Islamic State in Iraq and the Levant (ISIL)," Mohammad Mahdi Zahedi, the head of Iran-Malaysia parliamentary friendship group, said.
Zahedi, who is visiting Malaysia at the head of a parliamentary delegation, made the remarks in a Wednesday meeting with Malaysian Foreign Minister Anifah Aman in Kuala Lampur.
He went on to say that all Muslim countries including Iran and Malaysia should be aware and cooperate with each other to prevent such plots by Western countries.
Elsewhere in the meeting, the Iranian lawmaker hailed the capacities of Tehran and Kuala Lampur in scientific, technological, agricultural, and industrial fields, saying the potentials should be used to expand mutual trade ties.
"The two countries should remove the potential barriers to their cooperation and rely on the existing strengths to promote the level of their bilateral relations," he added.
Aman, for his part, expressed his pleasure with the Iranian delegation's visit to his country, adding, "Malaysian officials seek to further promote their all-out relations with the Islamic Republic of Iran and thus welcome the exchange of delegations between the two countries."
The Malaysian minister also announced that he will make a trip to Tehran in the near future in a bid to study the existing grounds for mutual cooperation and promotion of ties.
Earlier on Tuesday, the Iranian delegation and Malaysian officials explored avenues for boosting bilateral relations in various fields, as in agriculture.
Back in August 2014, Iranian President Hassan Rouhani highlighted the great role Iran and Malaysia have in the Muslim world.