Libya Peace Talks Appear on Verge of Collapse
TEHRAN (Tasnim) – Peace talks between rival Libyan political factions appeared to be on the verge of collapse as fighting for control of the capital raged on for a second day.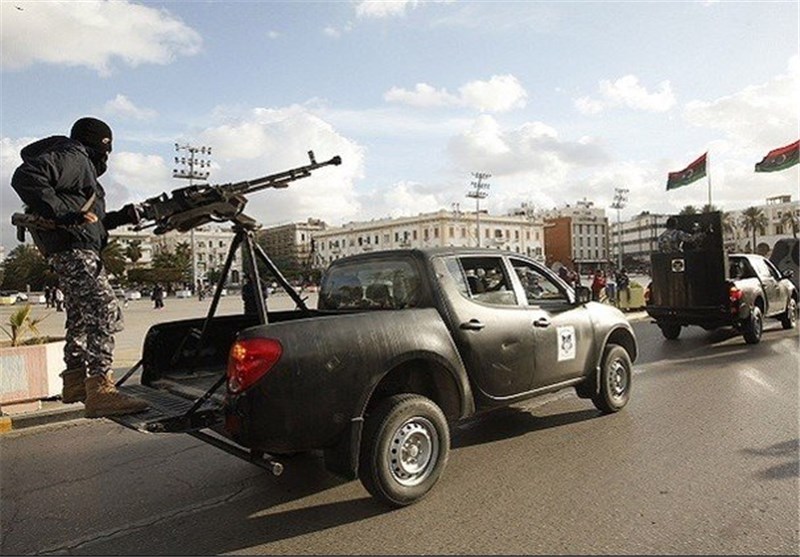 Libya's UN-recognized government in Tobruk conducted air strikes on Saturday against airports and a military camp in the capital Tripoli, controlled by a rival government, and killed a senior commander loyal to that government, officials said.
The Tobruk-based government said on Friday that forces linked to General Khalifa Haftar had launched the military offensive to "liberate" Tripoli, which is governed by a rival legally-installed administration known as the General National Congress (GNC).
Prime Minister Abdullah al-Thinni's government, which has allied itself with Haftar, was forced to relocate to the eastern city of Tobruk last year after the Libya Dawn seized Tripoli.
Libya has been wracked by violence since the NATO-backed uprising toppled longtime ruler Muammar Gaddafi in 2011, with the rival administrations and their allied militias battling for power.
Amid the ongoing battle for Tripoli, UN-brokered peace talks continued between officials from the rival administrations for a second day in Morocco's capital Rabat on Saturday - aiming to reach agreement on the formation of a national unity government.
UN special envoy Bernardino Leon, however, said reaching an agreement was "going to be difficult", given the new clashes in and around Tripoli.
"(On Friday) we had a new military operation against Tripoli precisely during decisive moments of the talks and our reaction today is as strong as it was in the past," Leon told reporters on Saturday.
"Military activities undermine the situation in Libya and prevent the unity of the Libyans fighting terrorism. This operation we condemn in the strongest possible terms because it's undermining dialogue."
Sources told Al Jazeera that air strikes had been carried out in and around the capital on Saturday, including the airport, but the offensive had so far been repelled.
Residents told the Reuters news agency that the capital was quiet, but television stations linked to the opposing sides gave conflicting accounts of who was in control of two towns west of Tripoli.