Political Conflict Leading Yemen to Civil War: UN Envoy
TEHRAN (Tasnim) - The United Nations special envoy to Yemen said the severe political conflict is leading the Arab country towards a civil war.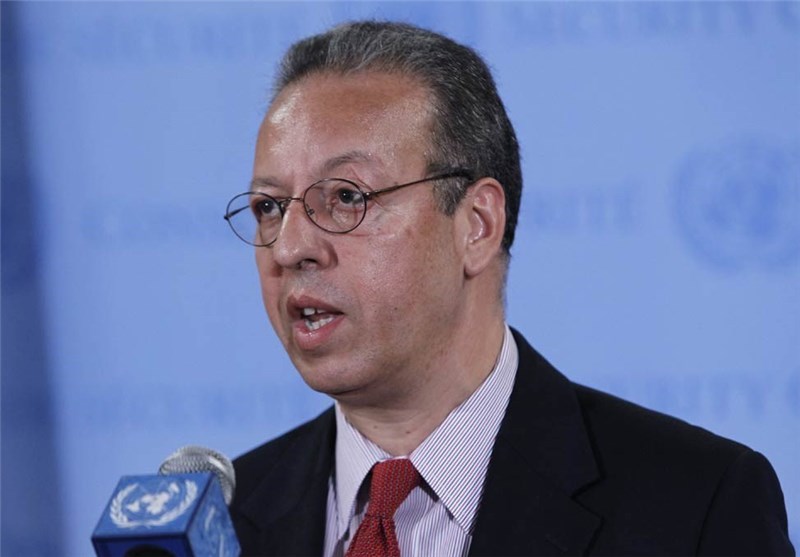 "Events in Yemen are leading the country away from political settlement and to the edge of civil war," Jamal Benomar told an emergency meeting of the UN Security Council in a video briefing from Qatar on Sunday.
"Emotions are running extremely high and, unless solutions can be found, the country will fall into further violent confrontations," he added.
The UN official stressed that "peaceful dialogue" is the only solution to Yemen's conflict, calling on all the involved sides to "deescalate" the tension in the strife-torn country.
"I urge all sides in this time of rising tension and inflammatory rhetoric to appreciate the gravity of the situation and deescalate by exercising maximum restraint," Benomar stated, adding that the Houthi movement is indispensable to any political solution to Yemen's crisis.
He also said that the Yemen-based al-Qaeda in the Arabian Peninsula (AQAP) is the only beneficiary of the deepening schism between rival political parties in the country.
If the AQAP acquires more power, Yemen might turn into another Libya or Syria, Benomar warned, referring to Takfiri terrorist groups active in the two countries, Press TV reported.
Following Benomar's address, the Security Council expressed its "strong commitment to the unity, sovereignty, independence and territorial integrity" of Yemen, stressing that "the solution to the situation in Yemen is through a peaceful, inclusive, orderly and Yemeni-led political transition process that meets the legitimate demands and aspirations of the Yemeni people for peaceful change and meaningful political, economic and social reform."
The 15-memebr body also voiced support for Yemen's fugitive president, Abd Rabbuh Mansur Hadi.
Earlier in the day, Ansarullah revolutionaries of Houthi movement named Major General Hussein Khairan as the country's new defense minister.
On March 8, Yemen's former defense minister, Mahmoud al-Subaihi, fled to the southern port city of Aden to join the ranks of the fugitive president.