Wearable Technology Can Help With Public Speaking
TEHRAN (Tasnim) - Speaking in public is the top fear for many people. Now, researchers have developed an intelligent user interface for 'smart glasses' that gives real-time feedback to the speaker on volume modulation and speaking rate, while being minimally distracting.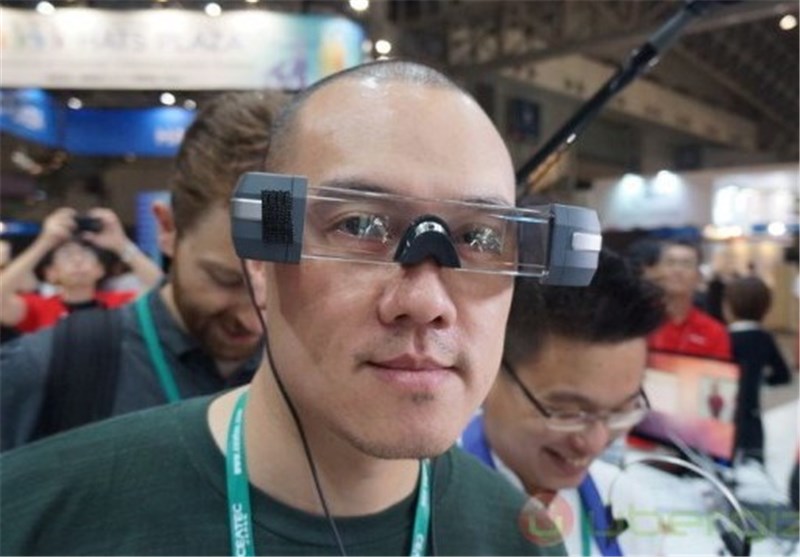 The Rochester team describes the system, which they have called Rhema after the Greek word for "utterance," in a paper presented at the Association for Computer Machinery's Intelligent User Interfaces (IUI) conference in Atlanta.
Smart glasses with Rhema installed can record a speaker, transmit the audio to a server to automatically analyze the volume and speaking rate, and then present the data to the speaker in real time. This feedback allows a speaker to adjust the volume and speaking rate or continue as before.
Ehsan Hoque, assistant professor of computer science and senior author of the paper, used the system himself while giving lectures last term. "My wife always tells me that I end up speaking too softly," he says. "Rhema reminded me to keep my volume up. It was a good experience." He feels the practice has helped him become more aware of his volume, even when he is not wearing the smart glasses.
In the paper, Hoque and his students M. Iftekhar Tanveer and Emy Lin explain that providing feedback in real-time during a speech presents some challenges. "One challenge is to keep the speakers informed about their speaking performance without distracting them from their speech," they write. "A significant enough distraction can introduce unnatural behaviors, such as stuttering or awkward pausing. Secondly, the head mounted display is positioned near the eye, which might cause inadvertent attention shifts."
The researchers also highlight that the users, overall, felt it helped them improve their delivery compared to the users who received continuous feedback and no feedback at all. They also addressed the system from the point of view of the audience and enlisted 10 Mechanical Turk workers.