National Unity to Help Negotiating Team in Drafting of Final Nuclear Deal: Iran's President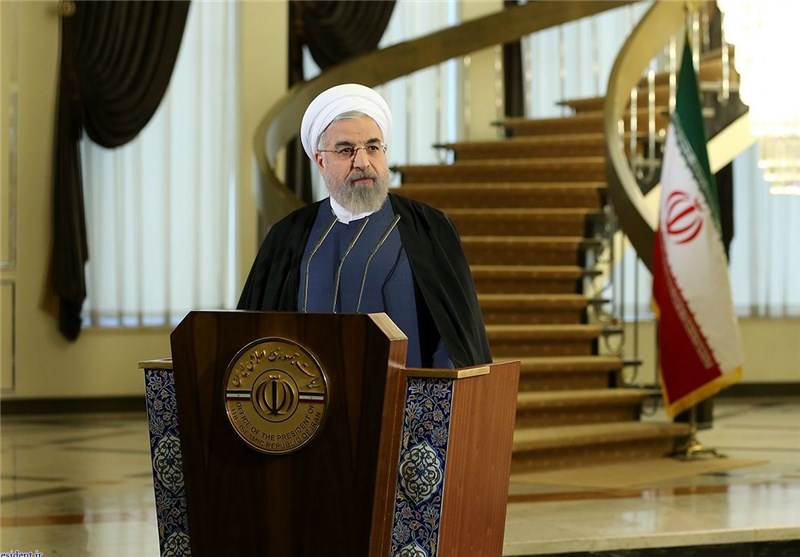 TEHRAN (Tasnim) – Iranian President Hassan Rouhani said unified positions inside Iran will embolden the country's negotiators in the process of drafting a comprehensive nuclear deal with world powers, as the two sides have defined the outlines of that long-awaited agreement.
President Rouhani said the enhanced hope (due to the success in this round of nuclear talks) and national unity and solidarity will improve the capability of the nuclear negotiating team in the course of drafting the final deal.
He made the remarks in meeting with a group of cabinet ministers and administrative officials on Saturday.
The comments came after Iran and the Group 5+1 (Russia, China, the US, Britain, France and Germany) on Thursday reached a framework agreement on Tehran's civilian nuclear program after intensive negotiations in Switzerland, with both sides committed to push for a final, comprehensive accord until the end of June.
President Rouhani said the Iranian team's success in the negotiations with the sextet owes to the diplomats' skills and above all, to the rapport and harmony among all Iranian people and officials.
He also noted that the statement at the end of the Lausanne talks was a testimony to the world powers' acknowledgement that the "continuation of sanctions is not possible and that insisting on this tool will be of no avail."
The framework agreement was read out in a joint press conference in Lausanne by Iranian Foreign Minister Mohammad Javad Zarif and the European Union Foreign Policy Chief Federica Mogherini on Thursday.
The framework provides a series of solutions to the differences that will be the basis of a comprehensive joint plan of action.
According to the framework agreement, the nuclear-related sanctions imposed on Iran by the United Nations Security Council, the European Union and the US will be removed.