Israel Nabs 6 Palestinians in West Bank
TEHRAN (Tasnim) - Israeli regime forces nabbed six Palestinians including Hamas members during separate overnight operations in the occupied West Bank.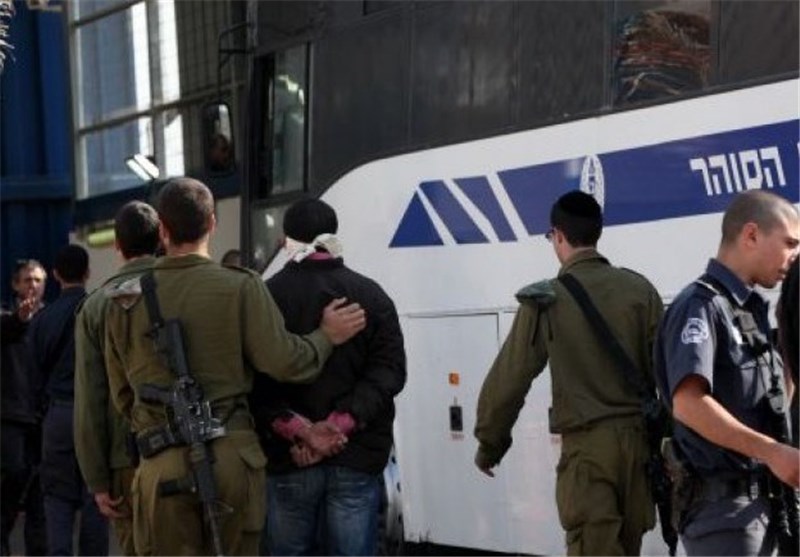 The arrests were made in early hours of Sunday when security forces stormed houses in the cities of Al-Khalil (Hebron), Tulkarm and Bethlehem.
Three members of Hamas resistance movement were among the detainees.
Citing security officials, the Jerusalem Post said that "all those arrested are currently undergoing investigation."
On April 2, Israeli soldiers abducted Khalida Kan'an Muhammad Jarrar, a Palestinian lawmaker, after storming her house in the city of Ramallah and took her to an unknown location, Press TV reported.
This came only days after Israeli forces stormed several villages in the occupied West Bank, kidnapping at least 21 Palestinians.
Israeli forces have been carrying out similar raids in the occupied territories on an almost daily basis. The raids have intensified since the deadly war on the Gaza Strip last year that left over 2,140 Palestinians, mostly civilians, dead. Human rights groups have criticized Israel for rampant rights abuses in jails and reports of mysterious deaths of inmates.
More than 7,000 Palestinian prisoners are currently held in some 17 Israeli jails, dozens of whom are serving multiple life sentences.
About 540 Palestinians are also being held without trial under the so-called administrative detention, which is a sort of imprisonment without trial or charge allowing Israel to incarcerate Palestinians for up to six months. The detention order can be renewed indefinitely.
The Israeli Prison Service, the agency responsible for overseeing jails, has come under criticism from human rights groups for rampant rights abuses in jails, according to reports.