Iraqi President Welcomes Iran N. Deal with World Powers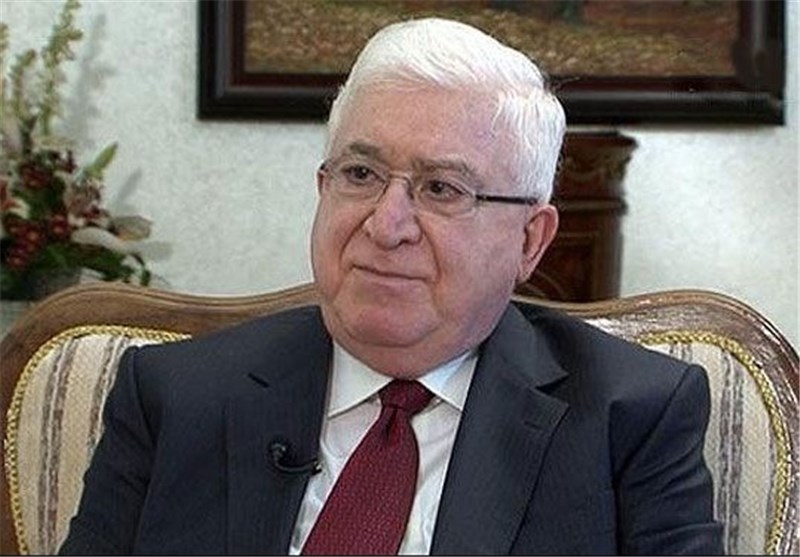 TEHRAN (Tasnim) – Iraqi President Fuad Masum praised the recent framework agreement reached between Iran and six world powers over Tehran's peaceful nuclear program, calling it a "great achievement".
According to a statement released by Iraq's presidential office, Masum expressed the hope that Iran and the Group 5+1 (Russia, China, the US, Britain, France and Germany) would reach a final deal on Tehran's nuclear issue.
He said a final agreement would lead to "a new stage of security and stability" in the region and the world.
Elsewhere in the statement, the Iraqi president hoped for the continuation of the negotiations for settling regional and international problems and serving the interests of regional nations.
Iran and the Group 5+1 on Thursday reached a framework agreement on Tehran's civilian nuclear program after intensive negotiations in Switzerland, with both sides committed to push for a final, comprehensive accord until the end of June.
The framework provides a series of solutions to the differences that will be the basis of a comprehensive joint plan of action.
According to the framework agreement, the nuclear-related sanctions imposed on Iran by the United Nations Security Council, the European Union and the US will be removed.