Iran Voices Concern over Syria's Yarmouk Camp Tragedy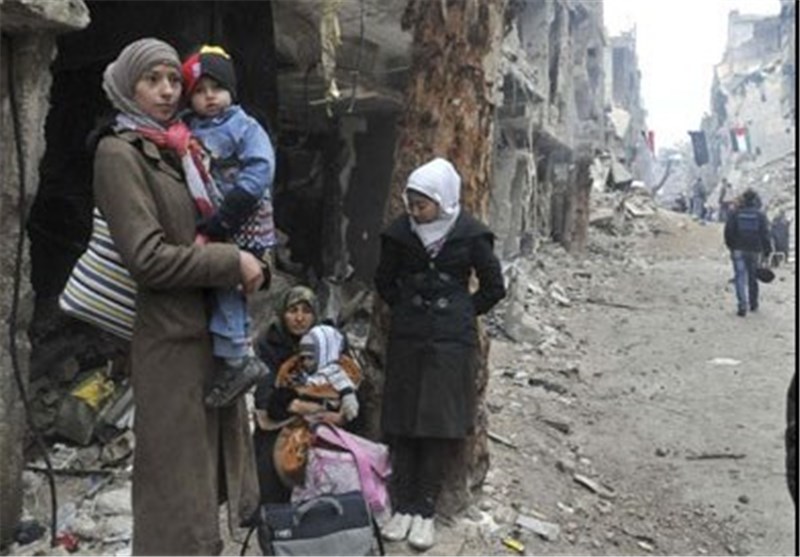 TEHRAN (Tasnim) – Iran's Foreign Ministry on Tuesday expressed deep concern over the dire situation for the Palestinian refugees in the Yarmouk Camp in Syria who have come under fierce attacks by Takfiri terrorists.
Foreign Ministry Spokeswoman Marziyeh Afkham said the Palestinians who have taken refuge in Syria from the Zionist regime's crimes have now fallen victim to the atrocities committed by Takfiri terrorist groups that are serving the interests of Tel Aviv.
She condemned the recent terrorist attacks on the camp, stressing that the responsibility for such crimes primarily lies with the countries that still pursue "irresponsible polices" towards Syria and support terrorist groups known as the "so-called moderate opposition."
The Iranian spokeswoman further called on the United Nations to fulfill its duties regarding the Yarmouk human tragedy and force state sponsors of terrorism to cut military and financial aid to armed mercenaries in Syria.
The UN Security Council has demanded humanitarian access to Yarmouk district in southern Damascus. One UN official described the situation for the 18,000 refugees there as "beyond inhumane".
The situation has deteriorated since 1 April, when the Islamic State in Iraq and the Levant (ISIL) terrorists launched an offensive.
Yarmouk was first built for Palestinians fleeing the 1948 Arab-Israeli war. Before the Syrian civil war began, it had more than 150,000 refugees living there and had its own mosques, schools and public buildings. But since 2012, the camp has been besieged by fighting.
About 18,000 civilians, including 3,500 children, are trapped in Yarmouk, according to UNRWA, the UN agency supporting Palestinian refugees residing in the camp.