Iran Keen to Enhance Ties with African States: Rouhani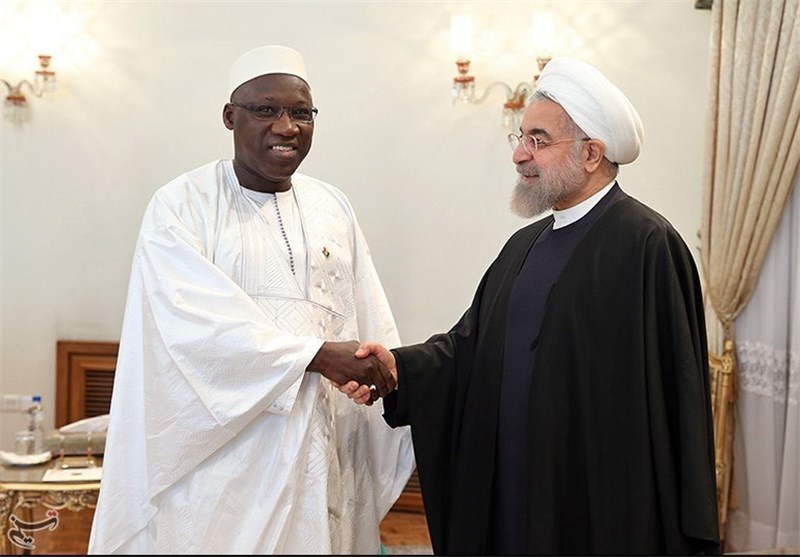 TEHRAN (Tasnim) – Iranian President Hassan Rouhani on Monday expressed Tehran's interest in expanding ties with all African countries.
Iran is ready to develop collaborations with all African countries including Senegal, Rouhani said in a meeting with the new Senegalese Ambassador to Tehran Babacar Ba.
The Iranian chief executive expressed the hope that the relations between Tehran and African countries would expand at an acceptable pace in the coming years.
He also hailed Senegal as an important country in Africa, stressing that Tehran welcomes the reinforcement of its economic and cultural interactions with Dakar.
The Senegalese ambassador, who submitted his credentials to Rouhani, said that he would do his best to expand Dakar's relations with Tehran during his term.
Expansion of relations with African countries in all political, economic and cultural fields is top on the agenda of the Iranian foreign policy.
The Iranian president has repeatedly stressed his government's interest in boosting relations with the African nations.