Nepal Quake-Ravaged Temple Faces Threat from Looters
TEHRAN (Tasnim) - Surrounded by ochre rubble, Pannakaji beds down on a mattress wedged between Buddha statues at Kathmandu's "Monkey Temple", hoping to deter looters from the quake-ravaged site where his ancestors have served as priests for 1,600 years.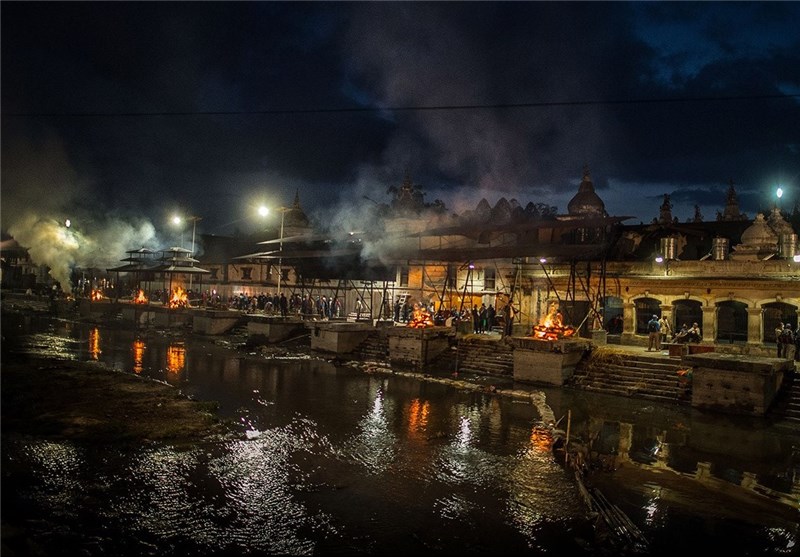 The hilltop Swayambunath Temple complex, one of Nepal's oldest and most sacred religious monuments, was partly reduced to debris by the 7.8 magnitude earthquake that struck on April 25.
Some of the seventh-century stupas remain intact and a few statues miraculously survived the disaster, but those that did now risk being pillaged by looters or desperate devotees hoping for a bit of good luck after the devastation.
"We have been priests here for the last 1,600 years, so I stay," said 61-year-old Pannakaji, who goes by one name, as he sat barefoot under a tarpaulin in a makeshift camp with 200 other temple inhabitants.
The earthquake razed the community's small wooden shacks, leaving behind a scene reminiscent of a war zone, with families salvaging what they could from the ruins -- medicines, cooking utensils and some clothes.
The temple guardians are not only worried about spending nights in make-do shelters and the threat of aftershocks that could bring down the remaining structures -- but also fear that looters may come at night to take what they can, AFP reported.
"I don't sleep. I keep watch. I want to stop people stealing the statues," Pannakaji said as he twisted wooden prayer beads in his hands.
UNESCO has sent a group of experts to evaluate the damage to the temple and to try to protect the unique religious site from thieves.
Archeologist and art historian David Andolfatto, who is part of that delegation, is particularly concerned about looting during Buddha's birthday celebration that takes place on Monday.
"Many tiny statues made out of clay remain intact in the ruins, and it would be very easy to take them. I worry that when devotees come on Monday they may take pieces because the temple is very important to Nepal and Tibetan Newar Buddhists," Andolfatto said.
According to the Frenchman, who says he wept on discovering the extent of the damage wrought on the temple in the disaster, 70 percent of the World Heritage site has been destroyed.