Prosecutor: No Charges for Wisconsin Officer Who Killed Unarmed Teen
TEHRAN (Tasnim) - A Wisconsin police officer won't face criminal charges for fatally shooting an unarmed 19-year-old biracial man who witnesses said was acting erratically and had assaulted two people, a prosecutor announced Tuesday.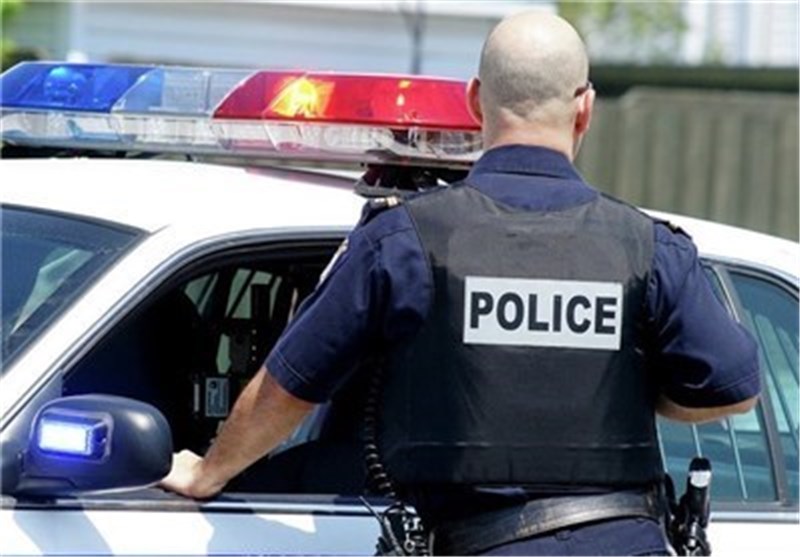 The shooting was another in a series of police confrontations that have ignited racial tensions across the nation in the past year.
Dane County District Attorney Ismael Ozanne, who is biracial but identifies as black, said he won't file charges against Madison Officer Matt Kenny in the death of Tony Robinson. Kenny, who is white, shot Robinson on March 6 in an apartment house near the state Capitol building.
Police said Kenny was responding to calls that Robinson was running in and out of traffic and had assaulted two people. They said Robinson attacked the officer after he entered the apartment house.
"I conclude that this tragic and unfortunate death was the result of a lawful use of deadly police force and that no charges should be brought against Officer Kenny in the death of Tony Robinson Jr.," Ozanne told reporters.
He urged the public to remain calm, and said violent reactions threaten to hijack police reform campaigns, Al Jazeera reported.
"I am concerned that recent violence around our nation is giving some in our communities a justification for fear, hatred and violence," he said. "I am reminded that true and lasting change does not come from violence but from exercising our voice and our votes. The Rev. Dr. Martin Luther King said violence brings only temporary change. Violence, by creating many more social problems than it solves, never brings permanent peace."
Members of the city's black community held peaceful daily rallies for a week after the shooting, demanding that Kenny be fired and charged with homicide. News reports and social media posts Tuesday evening showed small groups of protesters gathering in Madison in reaction to the news.
Robinson's mother, Andrea Irwin, said that she was not surprised by the decision, and that the investigation wasn't thorough enough.
"They could have done a lot. What they didn't do was give my son any respect," she said after the announcement.
Robinson's grandmother, Sharon Erwin, gave a brief statement to reporters in the wake of the decision.
"He [Robinson] has been slandered from the beginning. And he was set up. I wear his sweater because this is the only comfort I have left. … You haven't had the opportunity to know the kid I know," Erwin said through tears. "This is a forever thing with me. This is politics and not justice."
After Erwin spoke, the family's lawyer conveyed Robinson's relatives' call for peaceful protest.
On Tuesday evening, Irwin spoke to a crowd of supporters Tuesday outside Grace Episcopal Church in Madison.
"I am not going to be defeated," she said. "I am going to fight."
Hundreds of protesters marched around Capitol Square chanting, "I believe that we will win," before arriving at the church.
The district attorney's decision comes amid heightened tensions over the relationship between police and black Americans. Madison-based activist group Young, Gifted and Black has planned a series of protests for Wednesday, asking people to boycott regular activities to join the "Black-Out Wednesday" rally.
Indeed, Robinson's death wasn't the first controversial police killing in Wisconsin this year. In April, Milwaukee Police Officer Christopher Manney, who is white, fatally shot 31-year-old Dontre Hamilton, who was black, during a scuffle in a downtown park.
Manney also wasn't charged. The local district attorney, who is white, said Manney acted in self-defense, a decision that sparked days of peaceful protests in the state's largest city. But Manney was fired for what Milwaukee Police Chief Ed Flynn said was improperly frisking Hamilton in the lead-up to the shooting. A police commission upheld the dismissal.
More recently in Baltimore, protests erupted after the funeral for Freddie Gray, a black man who suffered a fatal spinal injury while in police custody. Other recent high-profile cases of officers killing unarmed black people include the deaths of Michael Brown in Ferguson, Missouri; of Eric Garner in New York City; and of Walter Scott in North Charleston, South Carolina.