Commander Underlines Iran's Capability to Manufacture Speedboats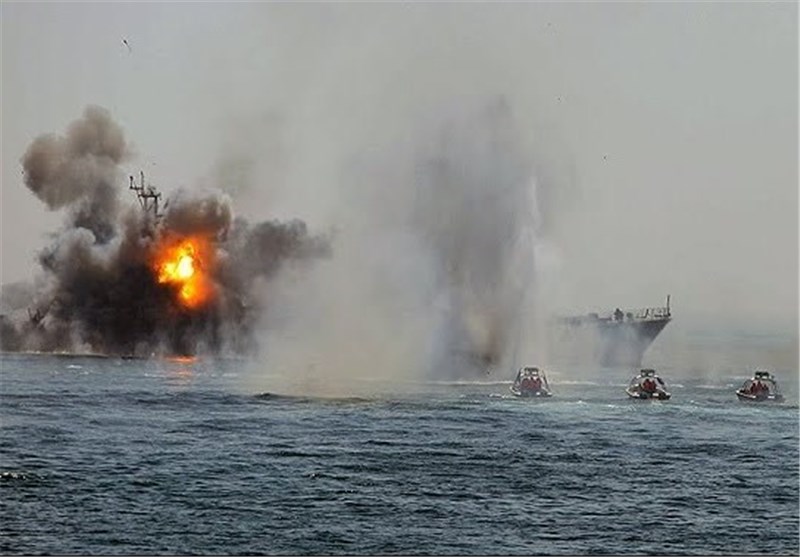 TEHRAN (Tasnim) – A senior Iranian commander hailed the country's recent achievements in producing high-speed military vessels, saying that Iran is among the leading countries in this field.
"Today, the Islamic Republic of Iran is among the top eight countries that manufacture high-speed vessels," Rear Admiral Amir Rastegari, managing director of the Iranian Defense Ministry's Marine Industries Organization, said Tuesday.
"We design and manufacture various types of heavy destroyers, submarines and battleships," he said, adding that military experts at the Marine Industries Organization have managed to manufacture speed vessels reaching a velocity of over 70 knots (about 130 km/h).
In relevant remarks also on Tuesday, the Islamic Revolution Guards Corps (IRGC) Navy Commander Rear Admiral Ali Fadavi said the IRGC is testing military speed boats with the breakneck velocity of 110 knots (over 200 km/h).
He emphasized that experts at Iran's Imam Hussein (AS) University are now capable of designing and testing military boats with speeds of up to 120 knots in a naval research laboratory with a test basin.
The commander also noted that the IRGC is planning to manufacture new types of high speed boats with the velocity of 80 knots that will also be armed with missiles with a range of 100 kilometers.
That means nobody can catch the vessels, he added.