Iranian Official Underlines Need for Speedy Delivery of Aid to Yemen
TEHRAN (Tasnim) – Iranian Deputy Foreign Minister for Arab and African Affairs Hossein Amir Abdollahian referred to Riyadh's blockade of Yemen as cruel, and stressed the necessity for the fast delivery of humanitarian aid to the war-hit people there.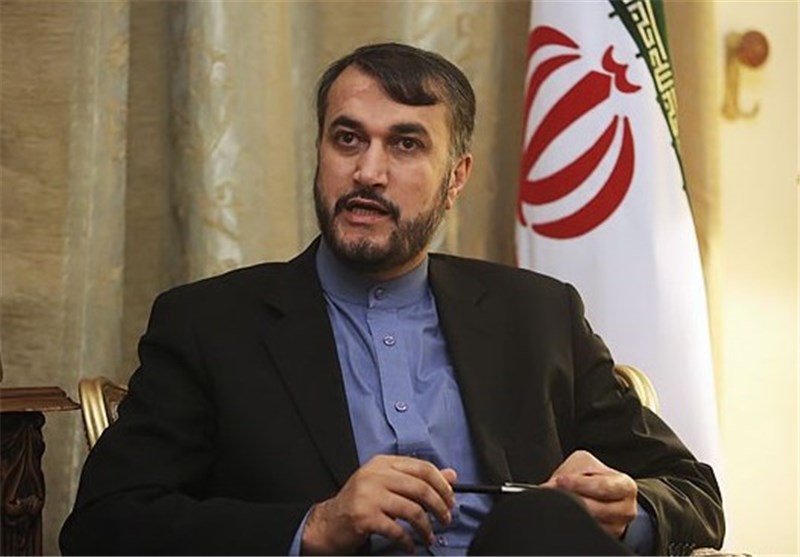 "It is unacceptable that the injured Yemenis, children and women in particular, have been denied access to medical aid because of the continuation of the cruel naval and aerial blockade (by the Saudi regime), and that it is not possible to shift them out of Yemen for treatment," Amir Abdollahian said.
He made the remarks in a Tuesday meeting with Cedric Schweizer, the head of the International Committee of the Red Cross (ICRC) delegation to Yemen.
The meeting was held in Tehran in a bid to provide the ground for the dispatch of Iran's medical and pharmaceutical aid to the Arab country.
Amir Abdollahian further noted that the Islamic Republic is ready to dispatch its relief aid to the people of war-torn Yemen through the ICRC.
He hailed the significant role of the ICRC in speedy delivery of aid to Yemenis, and stressed that Iran is ready to give its humanitarian aid and facilities to the organized and extensive program of the ICRC.
Schweizer, for his part, briefed the Iranian official on the latest ICRC efforts in Yemen, and urged regional countries to send their humanitarian aid to the impoverished country via ICRC bureaus in the Omani port city of Salalah as well as the African country of Djibouti.
The meeting came after an Iranian cargo ship dispatched 2,500 tons of food and medical supplies for Yemenis via Djibouti, where the United Nations oversees humanitarian deliveries.
Since March 26, Saudi Arabia and some of its Arab allies have been conducting deadly air strikes against the Houthi Ansarullah movement in an attempt to restore power to Hadi, a close ally of Riyadh.
According to Yemen's Freedom House Foundation, the Saudi airstrikes have claimed the lives of nearly 4,000 Yemeni people so far while more than 7,000 others have been wounded, most of them civilians.