Iran to Continue Siding with Syrian Nation: Senior MP
TEHRAN (Tasnim) – Chairman of the Iranian Parliament's National Security and Foreign Policy Commission Alaeddin Boroujerdi reiterated Tehran's unwavering support for Damascus in its fight against foreign-backed terrorists in the Arab country.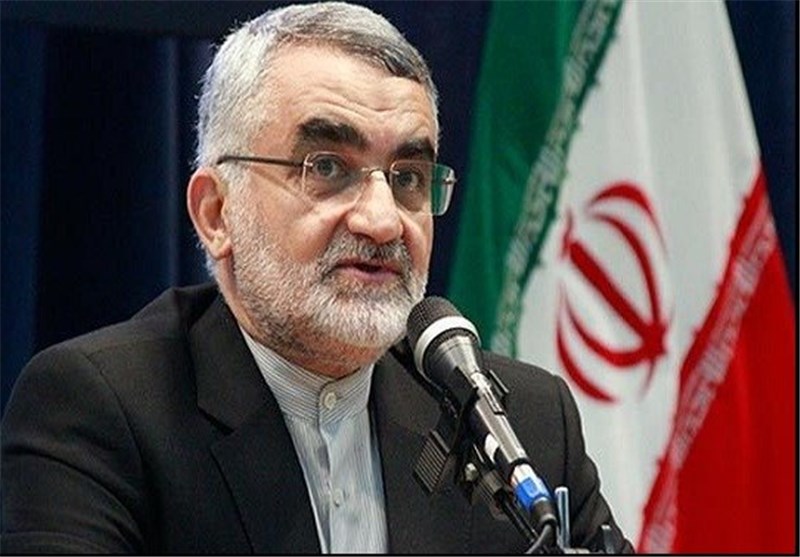 "Definitely, the Islamic Republic of Iran will spare no effort to back the Syrian government and nation," Boroujerdi said in a meeting with a delegation of Syrian political figures and activists in Tehran on Monday evening.
He further praised the resistance of the Syrian people in the fight against terrorism over the past years, saying that with the grace of God, the "resistant" nation of Syria will leave behind the current difficult situation and have interactions with the region and the world with more power and strength.
In the meeting, Syrian MP Mohammad Hussein Ragheb expressed his gratitude to the Iranian people for their supports for Syrians.
"Iran is the only hope of the oppressed people of the region against the attacks by the terrorist elements affiliated to the Zionist regime (of Israel) and its regional allies," he said.
Syria has been gripped by civil war since March 2011 with Takfiri terrorists from the Islamic State in Iraq and the Levant (ISIL) currently controlling parts of it, mostly in the east.
According to the United Nations, more than 220,000 people have been killed and one million wounded during the conflict.
In the meantime, Iran has remained a close ally of Syria and supports its legitimate government in the face of foreign-backed militancy.
Earlier on June 2, Iranian President Hassan Rouhani hailed the resistance of the Syrian government and people against foreign-backed terrorist groups and said that Tehran is determined to side with Damascus to the end of the crisis.