FMs of Iran, Sextet to Hold N. Talks after June 25: Russia
TEHRAN (Tasnim) – The foreign ministers of Iran and Group 5+1 (the five permanent UNSC members plus Germany) will hold a meeting on Tehran's nuclear energy program between June 25 and 30, Russian Deputy Foreign Minister Sergei Ryabkov announced.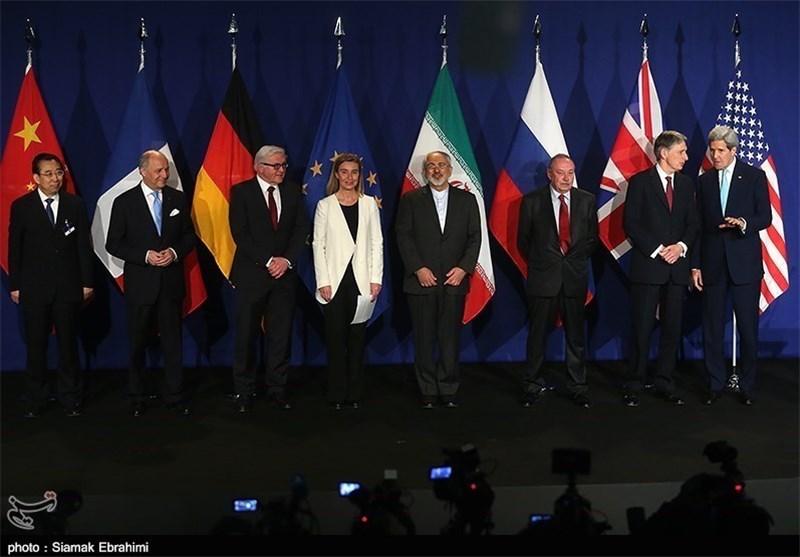 "The most likely period for a ministerial meeting is starting on the 25th… There are less problems in round (of talks), and reaching the agreement before June 30 is possible," Ryabkov, who is also Russia's envoy to the negotiations, told reporters.
According to Ryabkov, the date for the ministerial talks is likely to be set on Friday, Sputnik News reported.
Iran and the Group 5+1 (Russia, China, US, Britain, France, and Germany) delegations are currently in Vienna, capital of Austria, ahead of the June 30 deadline for reaching a comprehensive agreement on Tehran's nuclear program.
Senior diplomats from China and Russia will also join the talks between Iran, the US, and the European Union (EU) on Friday.
Earlier on Thursday, experts and diplomats from Iran and the six world powers including Iranian deputies to foreign minister, Abbas Araqchi and Majid Takht Ravanchi, EU Deputy Foreign Policy Chief Helga Schmid, and US Under-Secretary of State Wendy Sherman held two rounds of meeting.
The fresh round of diplomatic negotiations to draft the text of the comprehensive deal has started in Vienna since Wednesday and will continue steadily until the self-imposed deadline of June 30.
Iran and the sextet are negotiating to hammer out a lasting accord that would end more than a decade of impasse over Tehran's civilian nuclear program.
On April 2, the two sides reached a framework nuclear agreement in Lausanne, Switzerland, with both sides committed to push for a final deal, known as the Joint Comprehensive Plan of Action (JCPOA), until the end of June.