Leader Communicates General Policies of Iran's Quinquennial Development Plan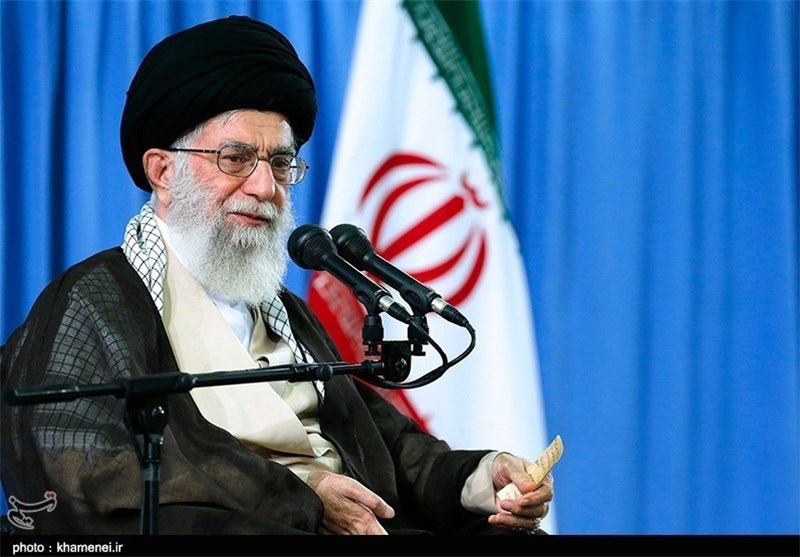 TEHRAN (Tasnim) - Supreme Leader of the Islamic Revolution Ayatollah Seyed Ali Khamenei in a proclamation sent to President Hassan Rouhani outlined the general policies of the country's 6th quinquennial development plan.
The proclamation, issued on Tuesday, lays out a grand five-year plan for Iran's development in the coming years (2016-2021).
Ayatollah Khamenei said the document has been prepared after comprehensive studies and consultation with the country's Expediency Council.
Comprising 80 provisions, the plan is based on three axes: resistance economy, taking the lead in science and technology, and cultural excellence.
The Leader said the policies have been formulated considering the realities on the ground in the local and international arenas in such a way that they could be materialized in a five-year period.
Reaching the goals of the 6th quinquennial development program will help develop a model of progress derived from Islamic thoughts and fully independent from capitalism, the Leader said.
According to the general policies, the country's economic growth should continue steadily and rapidly with an average rate of 8 percent during the five-year period.
On defense and security, the proclamation necessitates an increase in Iran's defense capabilities at the level of a regional power in order to fulfill the national interests by allocating at least 5 percent of the national budget to boosting the defense power.
It also puts an emphasis on an upgrade in Iran's deterrent power through enhancement of missile capabilities, defensive technologies and production of major defensive weapons proportional to different types of threats.
On foreign affairs, the plan urges tactics to broaden Iran's political achievements in Southwest Asia, and prioritizes economic diplomacy to boost foreign investment.
The document also highlights the need for cultural efforts to promote the values of the Islamic Revolution and the Sacred Defense (Iraqi imposed war on Iran in the 1980s).
It further calls for attempts to promote Islamic lifestyle in the society.
And on science, the plan notes that Iran should gain the first place in the region in terms of progress in science and technology.