Iran's FM Not to Attend BRICS Summit
TEHRAN (Tasnim) – Iranian Foreign Minister Mohammad Javad Zarif announced that he would not take part in the upcoming BRICS meeting in the Russian city of Ufa since he should stay in Vienna, capital of Austria, to continue nuclear talks with world powers.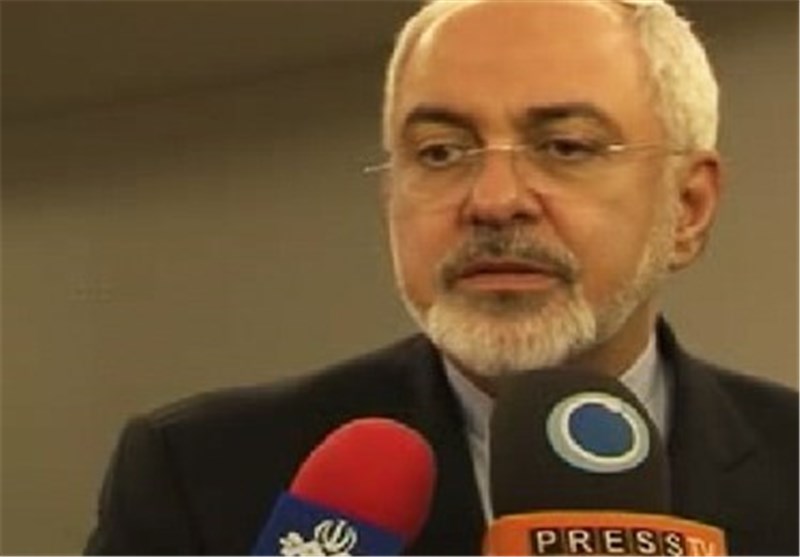 "I was supposed to fly back to Iran to accompany President Hassan Rouhani in his visit to Russia, but unfortunately I have to stay in Vienna for the nuclear negotiations," Zarif told reporters on Tuesday.
He further noted that he is sorry that he would not be able to attend the summit due to be held in the coming days.
Zarif's remarks came as Chinese Foreign Minister Wang Yi left Vienna on Tuesday to attend the BRICS summit. Russian Foreign Minister Sergei Lavrov also departed the Austrian capital.
Meantime, the Iranian president is scheduled to visit Russia on Thursday, July 9, to attend the summits of Shanghai Cooperation Organization (SCO) and BRICS.
On the first day of his visit, President Rouhani will take part in the BRICS (Brazil, Russia, India, China and South Africa) summit as a special guest and will also deliver a speech.
He is also scheduled to address the SCO summit as a keynote speaker on the second day of his stay in Ufa.
Rouhani's visit to Russia will come as the nuclear negotiations between Iran and the six powers have reached a sensitive stage.
Diplomats from Iran and the six powers are busy negotiating in Vienna to clinch a nuclear deal that would end more than a decade of standoff over Tehran's civilian nuclear program.
Last week, the parties gave themselves an extra days beyond an end-June deadline to nail down details of the long-awaited accord.