Commander: Iran Never to Succumb to World Powers
TEHRAN (Tasnim) – A senior Iranian commander praised the country's foreign policy during the years since the victory of the Islamic Revolution in 1979, saying that Iran has proved it is not a country that world powers can extort.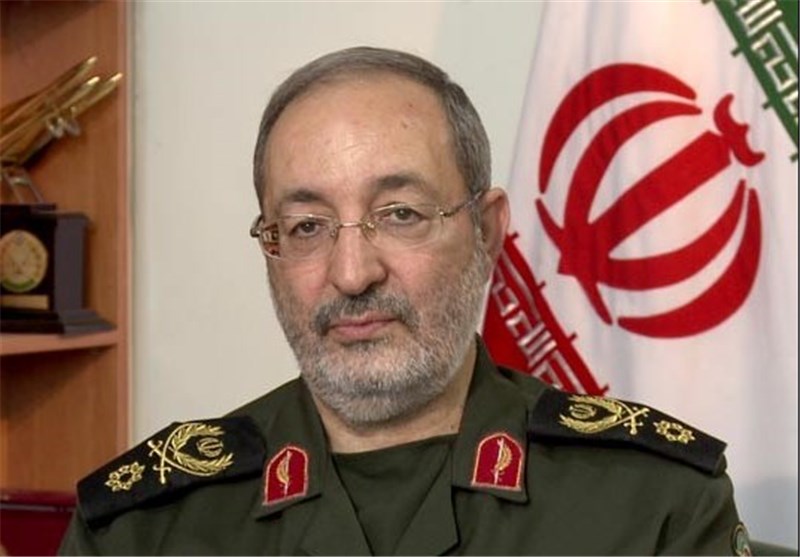 Speaking to reporters on Saturday, Deputy Chief of Staff of the Iranian Armed Forces Brigadier General Massoud Jazayeri pointed to the reasons behind Washington's recent move to use language of threat and renege on its promises in the ongoing negotiations over Iran's peaceful nuclear program, saying the Americans are making attempts to win major concessions from Tehran through raising excessive demands.
This is while, during the years after the Islamic Revolution, Iran demonstrated that it never succumbs to powers, the commander noted.
He further underlined that world powers should recognize the Islamic Republic as a new power.
The commander's remarks come as some US officials have threatened time and again that all options, including military option, are on the table regarding Iran's nuclear issue.
Senior Iranian officials, however, have slammed the belligerent rhetoric, stressing that these are empty threats.
Meantime, diplomats from Iran and the Group 5+1 (Russia, China, US, Britain, France, and Germany) are engaged in tight diplomatic meetings in the Austrian capital of Vienna to clinch a lasting deal on Tehran's nuclear energy program.
Over the past two weeks, they have three times extended deadlines for completing a long-term nuclear agreement.