Iran, Group 5+1 to Hold Plenary Meeting on Tuesday
TEHRAN (Tasnim) - Foreign ministers from Iran and the Group 5+1 (Russia, China, the US, Britain, France and Germany) are going to hold a plenary meeting in Vienna, Austria, today for what seems to be the last gathering to finalize the text of a comprehensive deal on Tehran's nuclear program.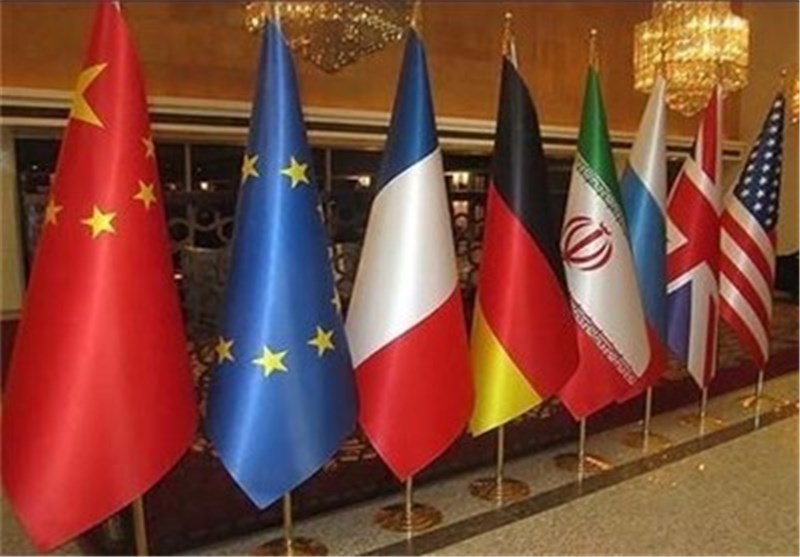 The meeting will be held at 10:30 a.m. local time (0830 GMT, 1:00 p.m. Tehran time), probably at the United Nations office in Vienna.
Following the high-profile gathering, Iranian Foreign Minister Mohammad Javad Zarif and the European Union Foreign Policy Chief Federica Mogherini will hold a joint press conference.
Zarif and Mogherini, who has been coordinating diplomacy with Iran on behalf of the six powers, are expected to read a joint statement on the results of more than two weeks of diplomatic talks for reaching an agreement over Iran's nuclear program.
"Approval of the document will take place at 10:30 a.m. at Vienna International Center," a source told Sputnik early Tuesday night.
The foreign ministers of Britain, China, France, Germany, Russia and the US met for about an hour just after midnight as they struggled to complete the agreement, which has been under negotiation for more than 20 months.
The marathon nuclear negotiations missed another midnight deadline on Monday to finalize a lasting deal. An initial self-imposed deadline of June 30 has been extended several times in the past two weeks.