Former US President George H.W. Bush Hospitalised after Fall
TEHRAN (Tasnim) - Former US President George H.W. Bush was hospitalized on Wednesday after breaking a bone in his neck during a fall at his home in Maine, his spokesman, Jim McGrath, said.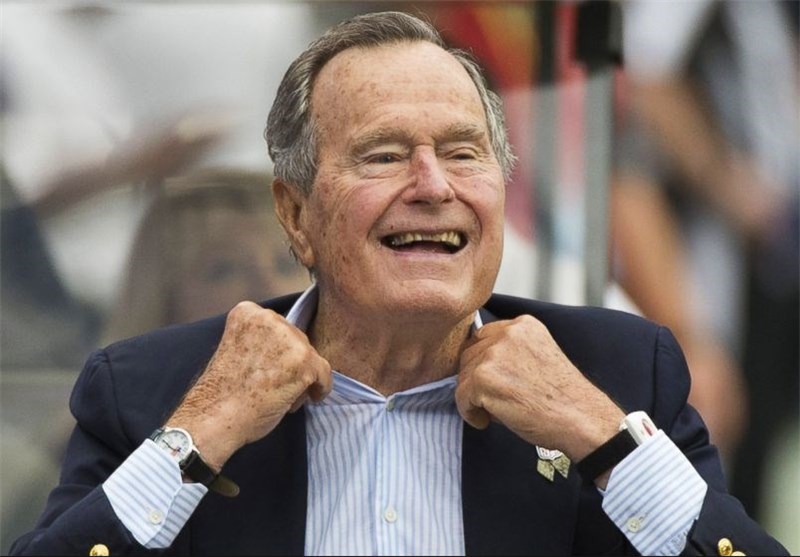 "His condition is stable – he is fine – but he'll be in a neck brace," McGrath said on Twitter.
McGrath told CNN that Bush, 91, was being treated in a hospital in Portland, Maine. Bush was never disoriented and his stay at the facility was not expected to be long, McGrath said.
In December, Bush, who has a home in Kennebunkport, Maine, spent a week at a Houston hospital after experiencing breathing difficulties, Reuters reported.
The former Republican president served from 1989 to 1993, his term defined by his aggressive response to Iraqi President Saddam Hussein's invasion of Kuwait in 1990. He lost the election for a second term to President Bill Clinton.