French Cargo Ship to Dock in Iran in 2 Weeks: Official
TEHRAN (Tasnim) – Following the conclusion of nuclear talks between Iran and world powers in Vienna, Austria, a French cargo ship is due to berth in a southern Iranian port in a couple of weeks.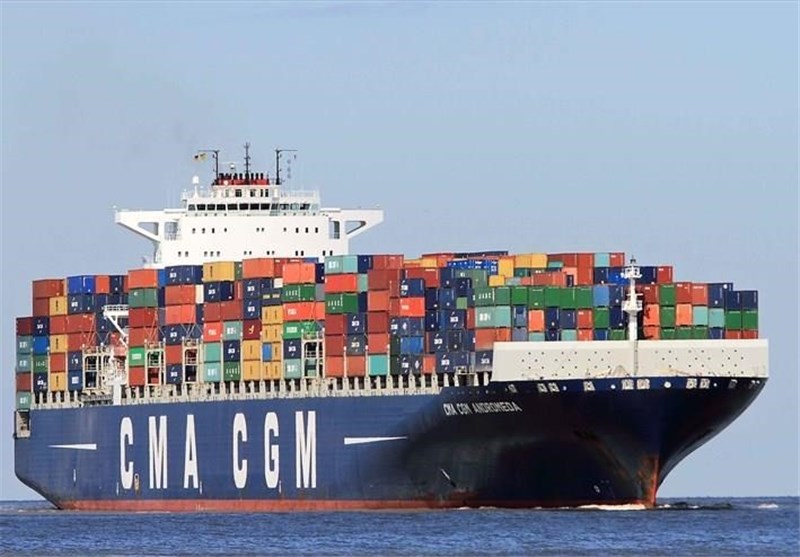 The Andromeda container ship, which belongs to the French shipping company CMA CGM, will dock at Shahid Rajaee Port in southern Iran, Ebrahim Eidani, the director-general of Ports and Maritime Organization of Hormozgan province, said.
With a length of 363m, a draft of 15.5m, and a capacity of 11.5 thousand TEU, the ship belongs to CIMEX service and is scheduled to download and upload 900 TEU after docking in the second terminal of Shahid Rajaee port, he added.
He further noted that Shahid Rajaee port enjoys international standards and thus has been chosen as one of the 10 big destinations of the cargo ship during its shipping route.
CMA CGM S.A. is a French container transportation and shipping company, and the third largest container company in the world. It uses 170 shipping routes between 400 ports in 150 different countries. Its headquarters is in Marseille, France, and its North American headquarters is in Norfolk, Virginia, USA.
The ship's stop in Iran would come as part of a new wave of renewed interest in the country after Tehran and the Group 5+1 (Russia, China, the US, Britain, France and Germany) on July 14 reached a conclusion over the text of a comprehensive 159-page deal on Tehran's nuclear program.
The comprehensive nuclear deal between Iran and the six powers would terminate all nuclear-related sanctions imposed on Iran after coming into force.
Experts believe that Iran's economic growth would rise remarkably after the final nuclear deal takes effect.