Iran's Success in Nuclear Talks Inspired by National Fortitude: President
TEHRAN (Tasnim) – The Iranian nation's stamina was the major factor that helped the country's diplomats gain success in nuclear talks with world powers, President Hassan Rouhani said.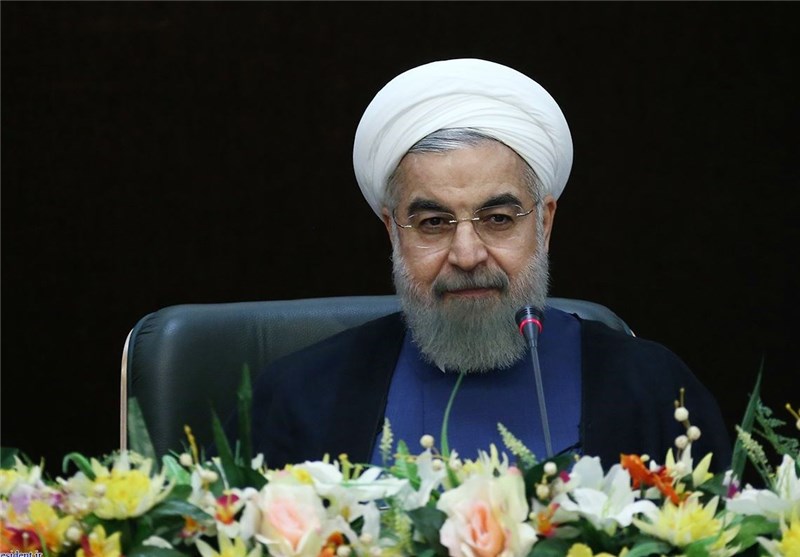 "The great Iranian nation's resistance and dedication resulted in our country's team of nuclear negotiators' success vis-à-vis the world powers," the president said on Tuesday.
He was referring to a nuclear pact between Iran and the Group 5+1 (Russia, China, the US, Britain, France and Germany), whose text was finalized in Vienna on July 14.
Dubbed the JCPOA, the 159-page document has subjected Iran and the six other countries to comply with a series of commitments, resulting in the termination of sanctions on Iran in exchange for certain restrictions on Tehran's nuclear program during a defined period of time.
Afterwards, the 15-memebr United Nations Security Council passed a resolution that endorsed the JCPOA.
The UNSC, the US and the European Union have imposed a whole host of sanctions on Iran over the past decade, alleging that its nuclear program could have been diverted towards non-civilian purposes.
Conclusion of the nuclear negotiations put an end to more than a decade of impasse over Tehran's peaceful nuclear activities.