No Limit on Iran's Defense Power under JCPOA: President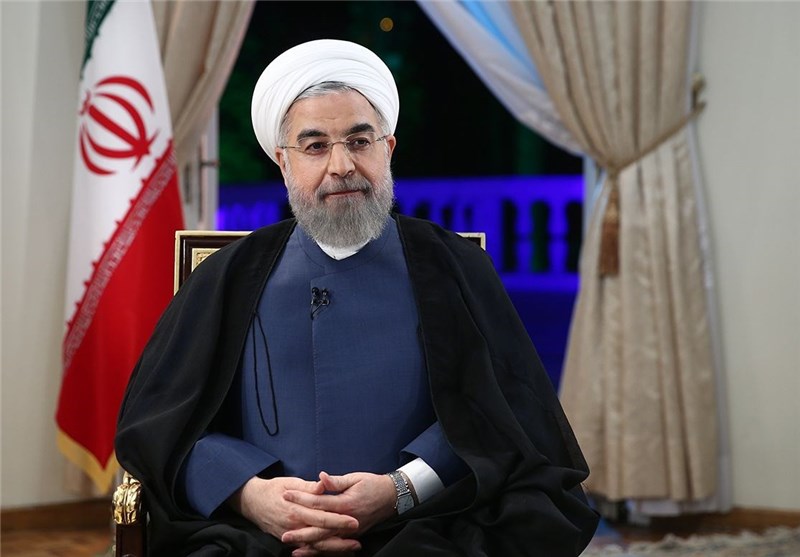 TEHRAN (Tasnim) – Iranian President Hassan Rouhani gave an assurance that a comprehensive nuclear deal with world powers would not put any restrictions on the country's defense capabilities or undermine its national security.
Speaking in a television talk show on Sunday night, President Rouhani referred to strengthened national security of Iran as one of the outcomes of a lasting nuclear deal between Tehran and the Group 5+1 (Russia, China, the US, Britain, France and Germany).
Iran and the six powers on July 14 finalized the text of a lasting agreement on Tehran's nuclear program. Dubbed the JCPOA, the 159-page document has subjected the parties to comply with a series of commitments, resulting in the termination of sanctions on Iran in exchange for certain restrictions on Tehran's nuclear program during a defined period of time.
Afterwards, the 15-memebr United Nations Security Council passed a resolution that endorsed the JCPOA.
"The implementation of this deal (JCPOA) and this resolution (UNSC Resolution 2231) not only would not cause any problem for (Iran's) defense power and national security, but the arms embargo (against Iran) have changed into limitations in the very same resolution," he added.
President Rouhani also dismissed the notion that he only cares about economy and foreign policy rather than fortifying the country's defense capabilities, saying what his two-year-old administration has done in the field of weapons and strengthening defense power amounts to 80 percent of all the measures taken over the past 10 years.
Earlier in July, the president had announced that the nuclear deal would open up new vistas for economic growth, enhanced cultural and political relations with other countries and Iran's "empowerment in the military and defense spheres".
"But this will not be to the detriment of any of the neighbors and Muslim countries," he underlined.