Hundreds Dead, Millions Displaced as Monsoon Heaps Misery on Asia
TEHRAN (Tasnim) - Monsoon rains have claimed hundreds of lives across Asia, authorities have reported, as rescuers scrambled to reach remote areas of India, Pakistan and Myanmar after flash floods and landslides.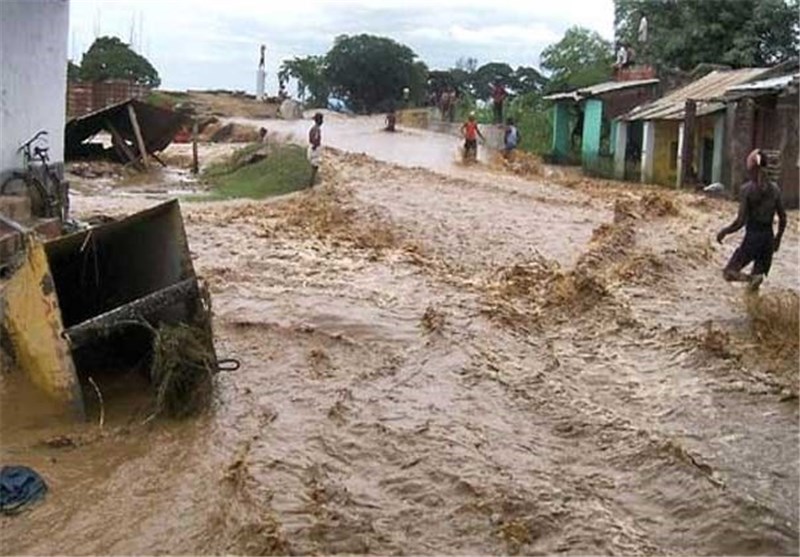 Authorities in India said more than 120 people have died across the country in recent days, while more than a million have been displaced by rains worsened by a cyclone that barreled through the Bay of Bengal last week.
On Monday rescuers resumed their search for villagers after downpours caused a landslide in India's remote northeastern state of Manipur, where an official said four bodies have so far been recovered from a hamlet buried by a collapsed hill, according to a report by Nigerian newspaper The Daily Independent on Tuesday.
In neighbouring Myanmar heavy seasonal rains — augmented by Cyclone Komen — have killed 46 people so far and affected more than 200,000, with swathes of the country hit by rooftop-high floods.
The government has designated four "national disaster-affected regions" in central and western Myanmar, where villagers have been forced to use canoes and makeshift rafts to escape the rising waters.
Thousands of others are already in camps for the displaced including in the Kalay district of Sagaing region, where residents told of unusually powerful floodwaters swamping homes in hours.
"We've lost all that we have. Our house is still under water," Htay Shein, 62, told AFP from a temporary shelter in Kalay.
"We have seen floods, but never anything like this before."
Report said floodwaters remained stubbornly high earlier Monday, with many people making their way to safety in rafts cobbled together from old tyres, salvaged wood and large plastic bottles.
The death toll from flash floods triggered by seasonal monsoon rains in various parts of Pakistan has risen to 118 and floodwater has inundated vast areas, leaving tens of thousands homeless, authorities said Monday.
Ahmed Kamal, spokesman for Pakistan's National Disaster Management Agency, said more than 850,000 people had been affected by this year's floods.
Dozens have also perished in Nepal and Vietnam following floods and landslides.
The United Nations said swollen rivers threaten more areas of the country, adding it could be days before the true extent of the disaster emerges.
"Logistics are extremely difficult. Assessment teams are having a hard time reaching affected areas," said Pierre Peron, Myanmar spokesman for the United Nations Office for the Coordination of Humanitarian Affairs.