Two Dead, 3 Wounded in Toronto Nightclub Shooting
TEHRAN (Tasnim) – Two people are dead and three others are in hospital following an overnight shooting that began inside a Toronto nightclub and spilled onto the streets outside.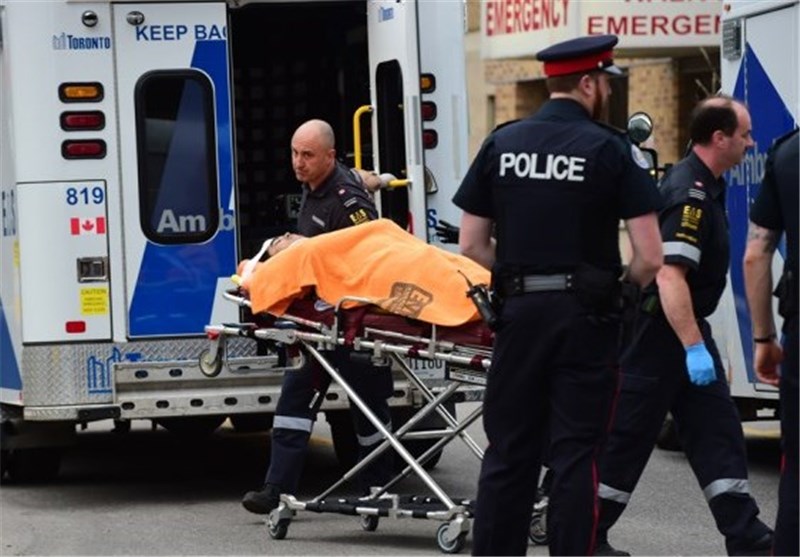 Police said they responded to a call about shots being fired at about 3:15 a.m. Tuesday at the Muzik nightclub on the grounds of Exhibition Place, The Canadian Press website reported on Tuesday.
Supt. Frank Bergen said the victims are a male and a female in their 20s and 30s — one was pronounced dead at the scene while the second victim was pronounced dead in hospital.
"We also have three (victims) that have gone to different hospitals with various injuries," Bergen said to reporters gathered at the scene.
Bergen also said he believes there may be others victims and urged them to contact police or Crime Stoppers.
The nightclub was hosting the official OVO Fest afterparty featuring Toronto rapper Drake. It is not known whether he was at the nightclub at the time of the shooting.
It was a "well-run event with lots of police officers around the area," said Bergen.
"We're satisfied at this point that the organization involved was doing their best and this did occur at approximately 3:30 a.m. as things were shutting down for the evening."
There was no immediate word on suspects or arrests, nor any information about what led to the gunfire.
A similar incident occurred in front of Muzik last year when a 28-year-old man was shot around 4 a.m. after OVO Fest on Aug. 5, 2014.