President Rouhani Calls for Iran-Turkey Joint Effort to Uproot Terrorism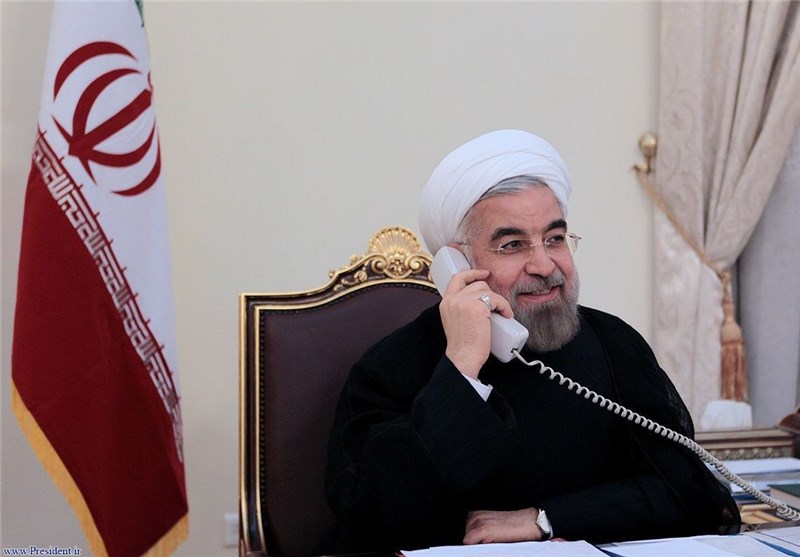 TEHRAN (Tasnim) – Iranian President Hassan Rouhani in a phone talk with Turkish counterpart Recep Tayyip Erdogan on Wednesday asked for a joint and practical solution to the issue of terrorism in the region.
"Iran and Turkey should work together to reach a joint plan and practical solution for uprooting terrorism in the region," Rouhani said, saying that that extremism and terrorism are the gravest problems of the region.
Pointing to insecurities in the region and existing threats to the regional nations, Rouhani said, "The current developments and the regional situation necessitate broader consultations between Iran and Turkey."
He said terrorist groups' acts in Iraq and Syria are quite worrying as they lead to insecurity in neighboring countries.
As regards bilateral ties, the Iranian president said that strengthening Tehran-Ankara relations are very important for Iran.
The president further wished success and good health for Erdogan and success and prosperity for the Turkish government and people.
Also at the phone talk, Erdogan said that instability and armed conflicts in the region need to come to an end.
"It is necessary that we jointly confront the terrorists and extremist groups, especially the terrorist Daesh (Islamic State in Iraq and the Levant) group."
He underscored that Daesh (ISIL) is a branch of al-Qaeda and continued activity by the group would pose danger to the entire Muslim World.