Iran Hails Ecuadorian President's "National Dialogue" Approach
TEHRAN (Tasnim) – Iranian Foreign Ministry Spokeswoman Marziyeh Afkham voiced Tehran's support for the national dialogue proposed by Ecuador's president, and urged the participation of all political parties in dialogues in the South American state.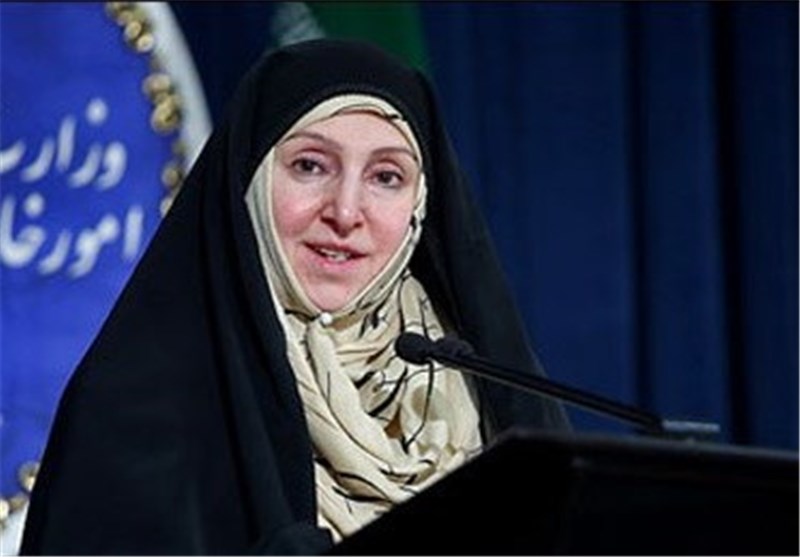 Ecuadorian President Rafael Correa has recently called for national dialogue after proposing inheritance and capital tax increases affecting wealthy Ecuadorians alone (a tiny fraction of the population) – to more fairly redistribute income to the nation's less fortunate.
Afkham on Wednesday voiced Iran's support for the idea proposed by the legitimate President Correa to hold national dialogue based on justice and equity.
She further expressed the hope that all political forces and parties of Ecuador would have constructive talks, and help strengthen solidarity between the nation and government, paving the way for continued development of the South American country.
Afkham also voiced Tehran's interest and readiness to promote its ties with Quito, hoping that the exchange of political and economic delegations between the two sides in near future would deepen bilateral ties.
Back in October 2014, Chairman of the Iranian Parliament's National Security and Foreign Policy Commission Alaeddin Boroujerdi discussed a range of issues with the speaker of Ecuador's parliament in the Latin American country.
The promotion of all-out cooperation with the Latin American countries has been among the top priorities of the Islamic Republic's foreign policy over the past few years.
In September 2013 and less than a month after taking the office, President Hassan Rouhani stressed Tehran's willingness to boost cooperation between Iran and Latin America.