Iran Offers New Initiative to Syrian President: Diplomat
September, 04, 2015 - 01:04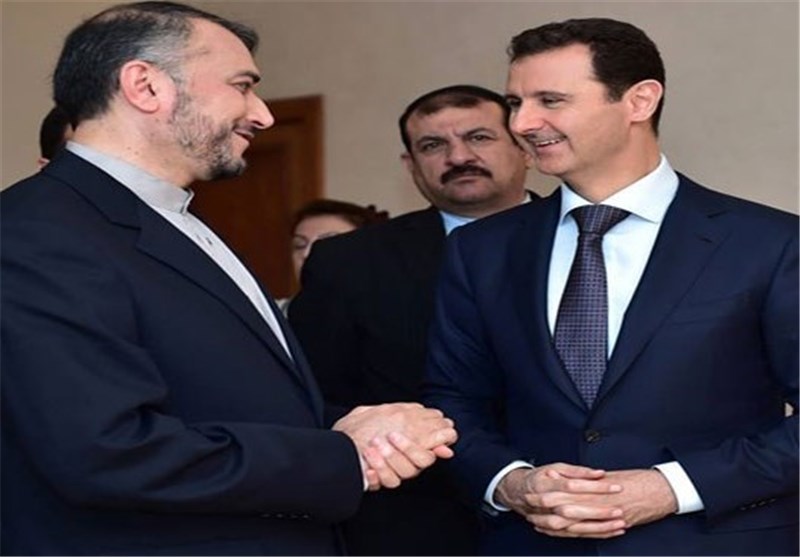 TEHRAN (Tasnim) – Iran has provided Syrian President Bashar al-Assad with a new initiative for resolving the crisis in the Arab country, an Iranian deputy foreign minister said Thursday.
Syrian sources quoted Iranian Deputy Foreign Minister for Arab and African Affairs Hossein Amir Abdollahian as saying in a news conference with his Syrian counterpart, Faisal Mekdad, in Damascus that Tehran's initiative is in line with efforts to end Syria crisis.
"Any successful effort to resolve crisis in Syria should respect Bashar Assad's essential and key role," the Iranian diplomat said, sources added.
He note that President Assad has played pivotal role in the war on terrorism in the past 4 years.
At the Thursday meeting between President Assad and Amir Abdollahian, the Syrian president thanked Iran for its effort to end the Syrian crisis.
"I thank the Islamic Republic of Iran's efforts and contacts for the resolution of crisis in Syria," Assad said.
He said the Syrian nation is confident about Iran's support for the regional nations in their effort for achieving their fair rights.
The Iranian diplomat, for his part, voiced Iran's continued support for the Syrian nation in its fight against terrorism.