Iran, Kyrgyzstan to Boost, Diversify Trade
TEHRAN (Tasnim) – Presidents of Iran and Kyrgyzstan in a joint statement outlined programs for the expansion of trade ties between the two countries.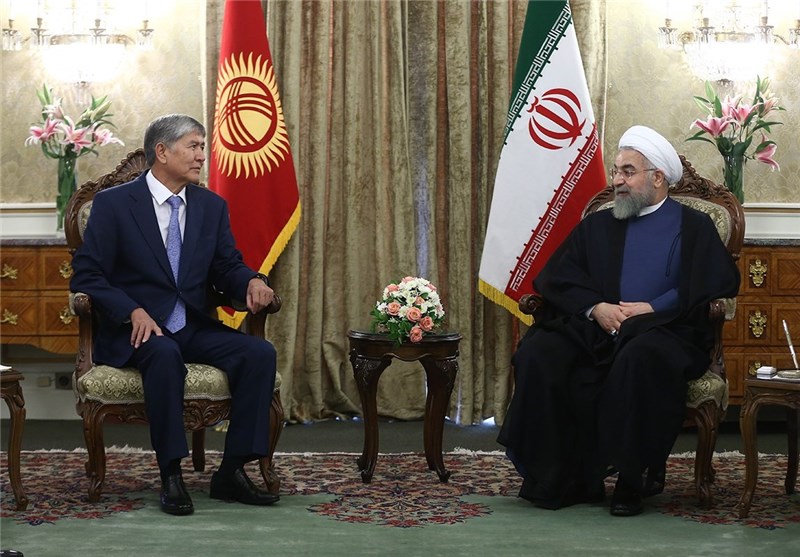 Iranian President Hassan Rouhani and his Kyrgyz counterpart Almazbek Atambayev issued a joint statement at the end of the latter's recent visit to Tehran.
Atambayev met with a number of senior Iranian officials, including Supreme Leader of the Islamic Revolution Ayatollah Seyed Ali Khamenei and President Rouhani during his stay in Tehran.
In their joint statement, the Iranian and Kyrgyz presidents stressed the need for developing initiatives for boosting Tehran-Tashkent trade, diversifying bilateral trade interactions and easing the regulations for investment and establishment of joint institutions.
According to the statement, Iran and Kyrgyzstan also expressed willingness to promote cooperation in various fields, such as construction of hydropower plants, communication, transportation, mining industry, oil and gas industries, agriculture, tourism and healthcare.
The statement also called for the resumption of direct flights between Iran and Kyrgyzstan.
Atambayev visited Iran last week at the head of a high-ranking delegation of Kyrgyz officials.
During the visit, the two countries signed 8 Memoranda of Understanding (MoU) to promote mutual cooperation in various fields.