Clinton Apologizes for Using Private Email as US Secretary of State
TEHRAN (Tasnim) – US presidential candidate Hillary Clinton for the first time apologized for using a private email server at her New York home for her official communications as secretary of state.
September, 09, 2015 - 16:43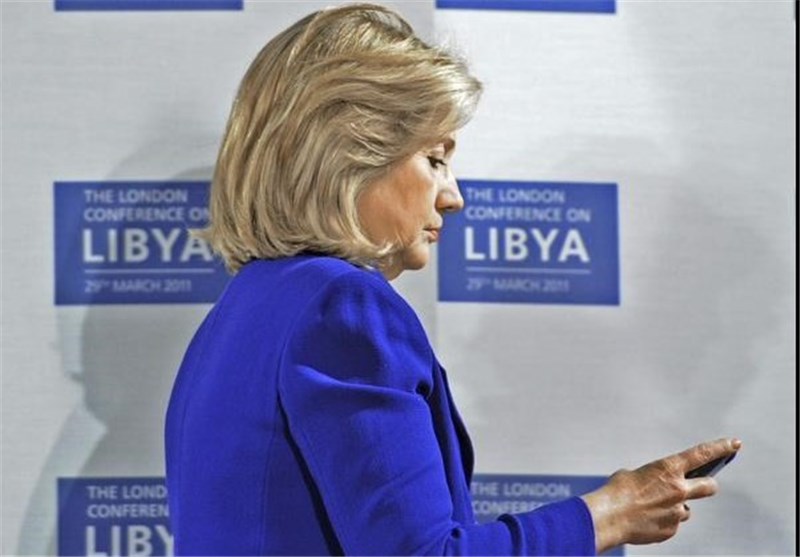 "That was a mistake. I'm sorry about that. I take responsibility," Clinton, the front-runner for the Democratic Party's nomination in the 2016 presidential election, said while still insisting that she violated no rules, Reuters reported.
"What I had done was allowed, it was above board," she said in an ABC News interview on Tuesday. "But in retrospect, as I look back at it now, even though it was allowed, I should have used two accounts. One for personal, one for work-related emails."
In two earlier interviews in the past week, Clinton had declined to apologize for the controversial email arrangement while working as the US's top diplomat, saying it was allowed by the State Department.
Clinton has been forced to defend herself against growing public scrutiny of how she handled sensitive government information since the email arrangement first came to light in March.
The Federal Bureau of Investigation is now examining the email server to see whether any information, including classified information, was mishandled.
In addition to persistent criticism from opponents and media questions, the State Department's court-ordered monthly releases of the more than 30,000 emails in question has kept the issue in the public eye, roiling Clinton's efforts to nail down the nomination.
Recent polls have found more than half of all voters say she is untrustworthy.
On Tuesday, US officials said the State Department plans to move about 50 workers into temporary jobs to bolster the office sifting through her emails and grappling with a vast backlog of other requests for information to be declassified.
One particularly vexing question for Clinton has been whether she may have handled classified information on the private email system, a practice that the government forbids.
Initially, Clinton said she handled no classified information on her unsecured private email server. More recently, she has said she sent and received no information that was "marked" classified, a position she repeated on Tuesday in her interview with ABC.