Tunisia Coach Mkaouar Lauds Iran Volleyball Team
TEHRAN (Tasnim) – Tunisia coach Fathi Mkaouar said Iran volleyball team is a strong team, adding that it was hard for his men to play with the team.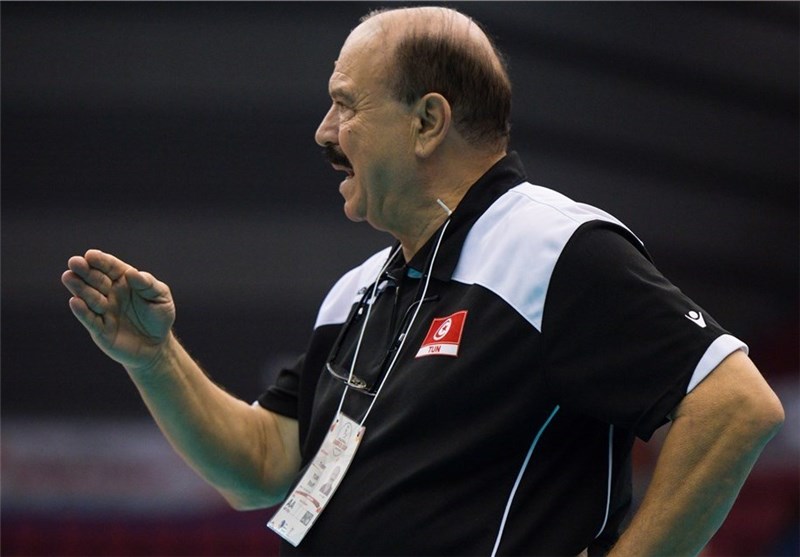 Tunisia lost to Iran 3-1(25-17, 21-25, 25-14, 25-20) in the FIVB Volleyball Men's World Cup on Wednesday.
"Congratulations to Iran for their win. We must play Poland, Iran and Russia at the start of this tournament and they are all strong teams, so it's very hard for us to cope," Mkaouar said.
"We want to do our best and play better. Today, we were comparatively better and participated with honesty. But our aim in Japan is not just to take part; we also want to learn from other countries.
"Today, we won the second set and lost the fourth 25-20, so I think we did well. We have 11 matches in 14 days and we're not used to having so many games in a short period of time.
"Also, we only have 12 players while other teams have 14 so it's difficult to have a good rotation of my squad. Victory is not our prime purpose; we want to learn a lot game by game and improve day by day, step by step," Mkaouar concluded.